bring back the good old shows
i usually leave my office at 3:00 a.m. no big deal. my dorm is right across my research school. after taking my night shower, i watch australian t.v. these days, the nine network has brought back australian t.v. classics from the 1960s to the 1980s. produced by the legendary crawford productions, these titles include matlock (police drama), carson's law (family/legal drama), skyways (airport drama), division 4 (police drama) and holiday island (surf, sand and sea drama). these old shows are now being aired again on weekdays from 3:00 a.m. and 4:00 a.m. each episode may be peppered with occasional stylistic conventions. nonetheless, i watch these shows religiously to see australia long before i got here. i take my seven hours of sleep immediately after watching.

of the crawford classics, i totally adore carson's law. screened before australian t.v. audiences from 1983 to 1984, this family/legal drama had predated the likes of l.a. law, ally mcbeal, the practice and boston legal. carson's law is even better. on the surface, it appears like a saga on the carsons, a very powerful melbournian family during the 1920s. but it is really more about jennifer carson (portrayed excellently by lorraine bayly), a feisty and independent widow, single mother and human rights lawyer who makes every effort to slug it out with the snooty, male-dominated victorian high society. jennifer was forced to pick up the pieces when husband william (jon sydney) passed on. to make ends meet, jennifer had to independently practice law again. even more importantly, she was engaged in battles relating to social, political, cultural and moral issues of the day.
quite frequently, the highlight of the series is jennifer's never-ending collision with godfrey carson (kevin miles), her very influential father–in-law. godfrey is ultra-conservative. he upholds the traditional view that women should stay at home. he strongly opposed every bit of jennifer's forward-moving ways. quite often, they represent opposite camps even in court.
show after show, lorraine bayly exemplified what good acting is all about. she portrays jennifer with compassion, conviction and penetrating lucidity. the creator (terry stapleton) and directors (chris langman, brian lennane, paul maloney, mandy smith and mark joffe) should be remembered for what appears to be a turning point in australian television. the crawfords made certain that every bit of art deco/art nouveau-infested 1920s had been meticulously translated on the small screen. even more significantly, carson's law discussed and debated on touchy issues like the white australian policy, the widespread ill-treatment of the country's aboriginal population, birth control, reproductive rights, feminism, widespread graft and corruption, breakdown of peace and order, services and facilities, "australians" vis-a-vis people of color, and so on. these issues were discussed within the contexts of the 1920s. but they were hugely significant to australia in the 1980s as they are these days under john howard's liberal cabinet.
perhaps somebody in the philippines should put up a new cable channel called nostalgia tv. classic philippine shows like your evening with pilita, carmen on camera, seeing stars with jq, tawag ng tanghalan, dance-o-rama, dance time with chito, nida-nestor show, kahapon lamang, student canteen, penthouse 7, lovingly yours, helen, superstar, stop, look and listen, the sensations, aawitan kita, lino brocka presents, balintataw, ms. ellaneous, two for the road, uncle bob and friends, ora engkantada, prinsipe abante, laff-in, john en marsha, kaluskos musmos, music factory, tang tarang tang, panagimpan, salamisim, duplex, champoy, nothing but the truth, see-thru, germside, ang bagong kampeon, eh kasi babae, chicks to chicks, iskul bukol, dear teacher, ryan ryan musikahan, tatak pilipino, baguio, cebu, davao, flor de luna, anna liza, abangan ang susunod na kabanata, teysi ng tahanan and many others can be reintroduced to accommodate both elderly and younger t.v. audiences. conversely, philippine terrestial t.v. networks can have these vintage presentations screened during the wee hours. i am certain about viewers clinging on to every bit of the foregoing.
there's nothing like having a bit of nostalgia in our t.v. screens. after all, they can remind audiences about the way life used to be. as the saying goes, we couldn't possibly move forward without the good old days.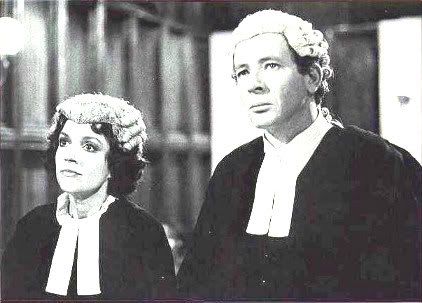 lorraine bayly as jennifer carson in carson's law (1983-1984)

lorraine bayly as vera balovna in the pioneering australian sci-fi classic interpretis (1966)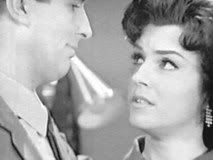 lorraine bayly as diana mannering in hunter (1967)
lorraine bayly as faye hudson in neighbours (1990-1991)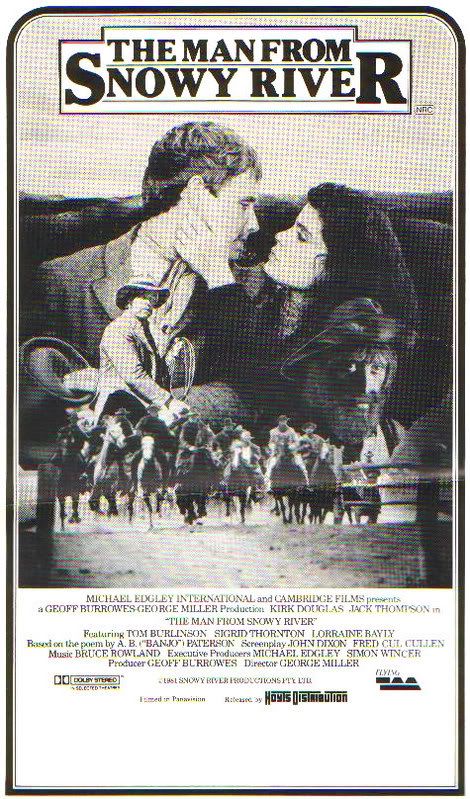 the man from snowy river (1982)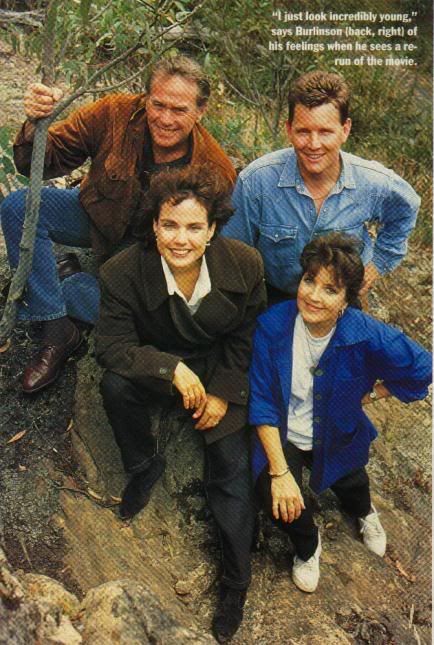 1994 who magazine-organized reunion of the main cast of the prizewinning australian film "the man from snowy river" (1982):
terence donovan, sigrid thornton, tom burlinson and lorraine bayly
lorraine bayly, being interviewed by abc-tv's "talking heads" (2005)