by way of music
an indonesian friend suddenly turned up at my office to say hello. though our offices are not too far away from each other, we hardly get to talk. these past few weeks, dissertation remains the top priority of seriously determined phd students. parties and night-outs are a big no-no if one has to consider the idea of finishing on time.


my friend later explained to me that since his wife and other family members had moved to sydney, he would normally find it very hard to sleep at night. it suddenly dawned on me that many of my friends here in canberra are actually insomniacs. indeed, some of us at coombs would stay up late just to beat our weekly deadlines.

before he left, my friend asked me how i ever get to put myself to sleep. i just told him that i usually sleep at four in the morning. then i would wake up seven hours later. i couldn't seem to make an appropriate reply. so the question got me thinking the whole night.

suddenly, it became clearer to me that i often get to sleep peacefully because there's music by my side. other than books and films, i've spent quite a fortune back home building up my music library. i have actually accumulated inconceivable stacks of cds, vinyl records and tapes. fortunately, more and more old records and tapes are being reissued these days as cds. so i get to play digitally remastered versions of recordings i had either lost, scratched or broken.

it would be difficult to put together a list of my favorite songs since i enjoy music from every imaginable era. but because i am a bit more stressed out with my dissertation writing, certain artists, songs, artists and/or albums have been tremendous sources of recharge and good cheer. they/these are:
kami nAPO muna tribute to the apo hiking society (various artists)
a chorus line original soundtrack especially "nothing" and "what i did for love"
soundtrack of lerner and leowe's my fair lady especially the film soundtrack containing both audrey hepburn's previously unheard of version and the songs dubbed by marni nixon

the metro manila popular music festival commemorative albums (1978-1985), especially:
· ryan cayabyab's "kay ganda ng ating musika" by hajji alejandro (1978)
· nonoy gallardo's "pagdating mo" by celeste legaspi (1978)
· nonong pedero's "narito ako" by maricris bermont (1978)
· joel navarro's "suwerte, suwerte lang" by joel navarro (1978)
· joe reyes's "dampa sa gulod" bu Imelda papin (1978) –she sang this before she turned lacrimonious
· jose mari chan's "minsan pa" by janet basco (1978)
· freddie aguilar's "anak" by freddie aguilar (1978)
· charo unite's "lupa" by rico puno (1979)
· bong gabriel's "ang aking awitin" by bong gabriel (1979)
· chito sibayan's "itay, saan ka man naroroon" by chito sibayan (1979)
· maria isabella mijares's "masdan, tingnan ang buhay" by malou evidente (1979)
· butch monserrat and gryk ortaleza's umagang kay ganda by Tillie moreno and ray-an fuentes (1979)
· celia lising's "laging buhay ang buhay (1979), gloriously interpreted by jacqui mango
· louie ocampo's "mahalaga" by rene puno (1980)
· nonong pedero's "isang mundo, isang awit" by leah navarro (1980)
· jose mari chan's "hahanapin ko" by anthony castelo (1980)
· gerry paraiso's "kailangan ko, kailangan mo" by richard tan and bambi bonus (1980)
· freddie lozano "nandoon na, nawala pa" by ray-an fuentes(1980)
· topy lozano's "ikaw, ako, tayo (magkakapatid)" by the new minstrels (1980)
· thomas santos' "larawan" by joel navarro (1980)
· juan miguel salvador's "magkaisa" by eugene villaruz (1981)
· conrado ricafort's "hatinggabi" by boy camara (1981)
· elizabeth barcelona's "sino ang baliw?" by mon del rosario (1981)
· gary granada's "kahit konti" by florante (1981)
· gary granda's "aawitin ko na lang" by bong gabriel (1981)
· gines tan's "magsimula ka" by leo valdez (1981)
· butch monserrat and marilyn villapando's "buhay pag-asa" by pol enriquez (1981)
· james villafuerte's "landas" by marco sison (1981)
· freddie lozano's "don't deceive yourself" by susana pichay (1982)
· jun latonio and tillie moreno's "nothing i want more" by eugene villaruz and ray-an fuentes (1982)
· venancio saturno's "isang dakot" by sonia singson (1982)
· topy lozano's "magkaibigan, nagkaibigan, nagkaibigan" by something special (1982)
· eddie nicolas and sonny nicolas's "inay, bakit?" by sonny nicolas (1982)
· odette quesada's "give me a chance" by ric segreto (1982)
· paul melendez's "memories" by eileen espina (1982)
· venancio saturno's "ako'y ako" by lerma de la cruz (1983)
· jun cerino's "laging mayroong bukas" (1983)
· butch monserrat's "kagandahan" by filipina –a trio consisting nanette inventor, babsie molina and marian saenz (1983)
· boy katindig's "away from you" by jennifer ramos (1983)
· gary granada's "salamat, salamat musika" by nanette inventor (1984)
· jun latonio's "part of the way" by jacqui mango (1984)

agot isidro especially "sa isip ko", "beginning today", "everyday" and every song in "the island"
allison krauss especially "baby, now that i've found you"
antonio carlos jobim especially "aguas de marco"
apo hiking society's "tuyo nang damdamin"
aretha franklin's "i say a little prayer" and "respect"
audrey hepburn's definitive version of "moon river"
astrud gilberto and stan getz's "girl from ipanema"
babyface especially "gone too soon"
bangels' "eternal flame"
barbra streisand's "people" and "the way we were"
barry manilow's "weekend in new england"
basil valdez's "say that you love me"and "stars" featuring the background vocals of babsie molina
beach boys' "kokomo" and "god only knows"
beatles' "michelle" and "and i love her"
becca godinez's "shining"
better midler's experience the divine cd especially "glory of love" and "shiver me timbers"
billie holiday's "good morning heartache", "night and day","one for my baby (and one more for the road)", "night and day", "more than you know", "the very thought of you"
billy joel's "uptown girl", "honesty", "new york state of mind" and "she's always a woman"
boldstar's "kumot at unan"
bond's "victory"
bono's "i've got you under my skin" with frank sinatra
bread's "diary" and "aubrey"
brenda russell's "piano in the dark" and "get here"
brenda starr's "i still believe"
brian mcknight's "one last cry"
captain and tennille especially "don't forget me"
carla martinez's "changes" and "promises"
carly simon especially "nobody does it better"
carole king's groundbreaking lp tapestry
carpenters especially "rainy days and mondays", "superstar", "ticket to ride", "make believe it's your first time" and "goodbye to love"
cat stevens' "father and son" and "how can i tell you?"
celeste legaspi's "tuliro"
chad borja's "ikaw lang"
charlene's "never been to me" and "used to be", her duet with stevie wonder
chage and aska's "say yes"
charlotte church's "sno-gan"
chiqui pineda's how did you know?"
the chiffons' "one fine day"
cinderella's "bato sa buhangin" featuring yolly samson's vocals
claire de la fuente's "sayang"
climax's "precious and few"
the company's "muntik na kitang minahal"
the corrs' "runaway"
cyndi lauper's "time after time" and "true colors"
dan fogelberg's "longer"
david benoit's "here,there and everywhere"
david gates' "goodbye girl"
david soul's "don't give up on us"
dennis lambert's "of all the things"
desiree's "you gotta be"
dinah shore's "stardust"
dionne warwick's collaborations with burt bacharach and hal david especially "walk on by", "i say a little prayer" and "do you know the way to san jose"
dolly parton's "stairway to heaven"
don mclean's "vincent"
donna summer's "whispering waves"
doris day's "secret love"
eagles especially "desperado"
ella fitzgerald especially "someone to watch over me", "misty", "i can't give you anything but love", "tenderly", "lullaby of birdland" and "one for my baby (and one more for the road)"
elton john's "your song" and "we all fall in love sometimes"
elvis presley's "love me tender"
eraserhead's "ang huling el bimbo", "alapaap" and "tuwing umuulan at kapiling ka"
the fifth dimension's "(last night) i didn't get to sleep at all", "if i could reach you" and "up, up and away"
flippers'"di ako iiyak"
florante's "handog" and "pinay"
frank sinatra especially "as time goes by", "the summer wind", "ebraceable you" , "stardust" and duets lp especially his collaboration with bono "I've got you under my skin"
fred astaire's "they can't take that away from me"
"gary valenciano's "once upon a life"

the entire george canseco ngayon at kailanman (volumes 1 and 2) but especially
"kapantay ay langit" (pilita corrales)
"ngayon at kailanman" (basil valdez)
"kung ako'y iiwan mo" (basil valdez)
"kaibigan" (anthony castelo)
"kailangan kita" (leah navarro)
"yakap" (junior)
""dear heart" (sharon cuneta) –mush; but this song reminds me so much of high school; couldn't believe canseco had actually composed it; i like the song largely because of the melody and the haunting arrangement
"dito ba?" (kuh ledesma)
"saan darating ang umaga" (raymond lauchengco)

gilbert o' sullivan's "alone again, naturally"
gladys knight and the pips especially "midnight train to georgia" and "neither one of us"
hale's "the day you said goodbye"
helen reddy's "you and me against the world", "delta dawn", "angie baby" and "until it's time for you to go"
hotdog's "panaginip"
imai miki's "miss you"
indigo girls' "power of two"
iwi laurel's "special memory"
jack wagner's "too young"
jacqui magno's "capture the changes"
jam morales' "even if"
james blunt's "you're beautiful"
jamie rivera's "people alone" and "awit para sa 'yo" – she's also one of my good acquaintances from grade school and high school; she hasn't changed at all
janis ian especially "at seventeen" and "jesse"
jo stafford's "no other love"
joan osborne's "one of us"
joe cocker's "you are so beautiful"
john denver's "annie's song"
jose mari chan's "refrain" and "tell me your name"
jim photoglo's "will of the wind"
jimmy web's "macarthur's park"
joni mitchell's "both sides now"
journey's open arms
every joey albert lp/cd in sight but especially her 1st impressive self-titled debut with "tell me", "say you're mine" and "over and over". i like joey's music because she always believed in filipino composers, instrumentalists and musical arrangers and she always has a filipino component in her projects. "say you're mine" should have been released as a single. it predated the rise of a philippine "acoustic" pop advocated by agot isidro in the 1990s and nina et. al. about a year ago.
juan de la cruz band's "himig natin"
judy garland's "over the rainbow"
kathie green's "alone again and free"
kasey chambers' wayward angel especially "hollywood" and "like a river"
kim carnes' "bette davis eyes"
kuh ledesma's impressive debut lp especially her rendition of canseco's "sana" and "wakas" along with "magbalik ka na mahal" by ryan cayabyab and bienvenido lumbera from the rock musical rama, hari; other lps are just as interesting. of these, the lush arrangement of "a long, long time ago" (from the lp just you, just me) haunts me severely. her collaborations with cecile azarcon are also outstanding ("one more try", "help me forget", "i cry")
kyu sakamoto's "sukiyaki"
lani hall's "save the sunlight" duet with herp albert and "how can i tell you"
lea salonga's rendition of jose mari chan's "hahanapin ko"
led zeppelin's "stairway to heaven"
louie armstrong's "it's a wonderful world"
louie reyes' "me and you" and "it's time"
bellini's "norma" by maria callas
madonna's "take a bow" (with babyface), "this used to be my playground", "another suitcase in another hall" and "you must love me"
the main ingredient's i just don't want to be lonely"
marcia hines' "I don't know how to love him"and "fire and rain"
maroon 5's "she will be loved" and "this love"
martin nievera's "holiday" and gina tabuena godinez's wonderful composition "theme for lily"
mary wells' "my guy"
maureen mcgovern's "very special love"
melissa manchester's "midnight blue", "don't cry out loud" and "come in from the rain"
michael's buble's cover versions of "how can you mend a broken heart", "summer wind" and "that's all"
minnie ripperton's "loving you"
moonstar88's "panalangin"
natalie cole's "someone that i used to love", "starting all over again", "inseparable", "sentimental reasons/tenderly/autumn leaves medley" and "miss you like crazy"
new minstrels' "i don't love you anymore"
ne-yo's "so sick"
neil sedaka's "laughter in the rain"
nina's "i don't want to be your friend"
nonoy zuniga's "never ever say goodbye"
odyssey's "native new yorker"
oleta adams' "get here"
olivia newton-john's "I honestly love you", "have you ever been mellow", "sam" and even her earlier country hits "if not for you", let me be there", her duet with sir cliff richard "suddenly" and her duet with andy gibb "i can't help it"
orange and lemons' "yakap sa dilim"
parokya ni edgar's "harana"and "pumapatak na naman ang ulan"
patrick swayze's "she's like the wind"
pauline wilson's "follow your road
peter allen's "fly away", "i go to rio", "i still call australia home", "you and me (we wanted it all)" and "don't cry out loud"
peter gabriel's "strawberry fields forever"
peter, paul and mary's "leaving on the jetplane"
petula clark's "downtown" and a memory of her live performance as norma desmond in the west end production of sunset boulevard
phil collins's against all odds", "separate lives" and "true colors"
pilita corrales' australian recordings (1958-1962) especially "flamenco" and "secret love"; filipinos should rediscover her recording achievements
rachel alejandro's "paalam na" and "kay tagal"
randy crawford's "people alone" and "one hello"
rico puno's adaptation of "the way we were"
rob thomas' "lonely no more"
ronan keating's "when you say nothing at all"
robert klein's "fallin"
roberta flack's "maybe" (with peabo bryson), janis ian's "jesse"and her collaboration with sadao watanabe, "here's to love"
rod stewart's great american songbook series
ruby and the romantics' "our day will come"
rupert holmes' "terminal", "escape" and "touch and go"
ryan cayabyab's groundbreaking lp one
samantha sang's "emotion"
seals and crofts' "first love" and "summer breeze"
louie ocampo's "hagkan" by sharon cuneta
shelby flint's "someone's waiting for you"
sergio mendes' "bridges", "like a lover" and "the trouble with hello is goodbye"
shirelles "please mr. postman" and "will you still love me tomorrow?"
shirley bassey's "who can I turn to?", "as long as he needs me" and "what kind of fool am i?"
simon and garfunkel's "scarborough fair" and "the sound of silence"
sinead o' conner's "bewitched, bothered and bewildered" and "secret love"
sitti navarro's cafe bossa cd; i knew her from her u.p. econ days so im thrilled to hear that her singing career is currently on a high
smokey mountain's "mama"
spandau ballet's "gold"
sponge cola's "nakapagtataka"
stevie wonder's "lately"
sting's "someone to watch over me" and "every breath you take" (with the police)
stylistics' "you'll never get to heaven" and "you make me feel brand new"
the supremes especially "i hear a symphony" and "you can't hurry love"
sugarfree's "batangbata ka pa"
tammy tarrell and marvin gaye's "ain't no mountain high enough"
tavares' "hardcore poetry"
the three degrees' "when will i see you again"
toni braxton and babyface's "how can an angel break my heart"
tony bennett's "the way you look tonight"
top suzara's "anna"
true faith's "perfect"
usher's "superstar"
vernie varga's "take five", "love me again" and "kahit isang saglit"
vonda shepherd's "alone again, naturally"
williams brothers' "can't cry hard enough"
willy cruz's "kahit na" by zsa zsa padilla

my mother used to say that when i was still inside her tummy, i would kick her a lot. she couldn't get herself to sleep and she would experience heaps of discomfort. but whenever she turns on the radio, the kicking would suddenly stop. then after giving birth, she would discover that i can be left alone inside a crib or playpen without crying. but in all circumstances, songs would have to be played along.

since then, i have always been sleeping with music turned on.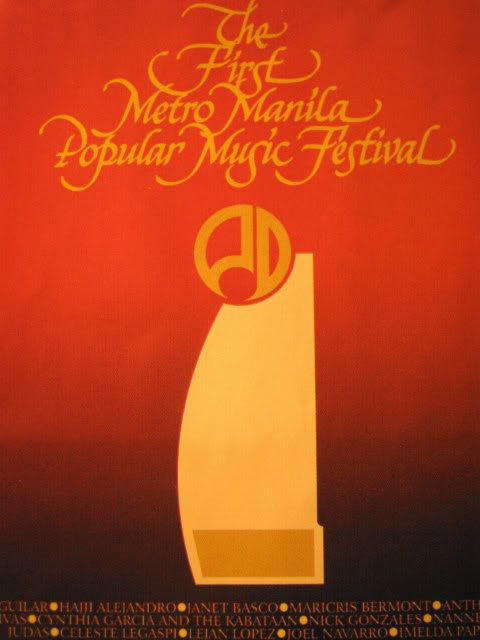 1st metro manila popular music festival (metro pop 1978)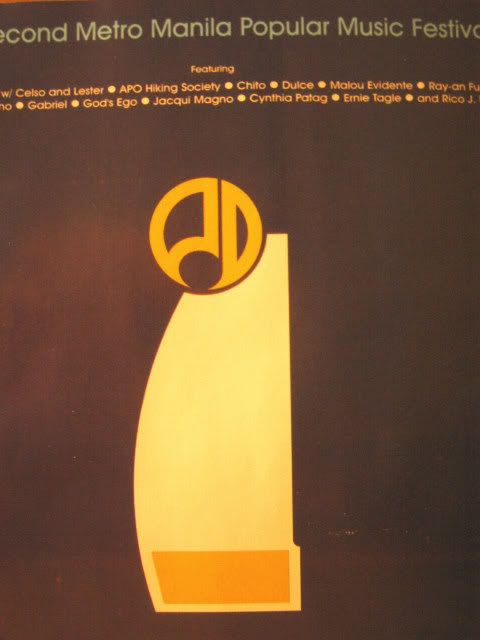 2nd metro manila popular music festival (metro pop 1979)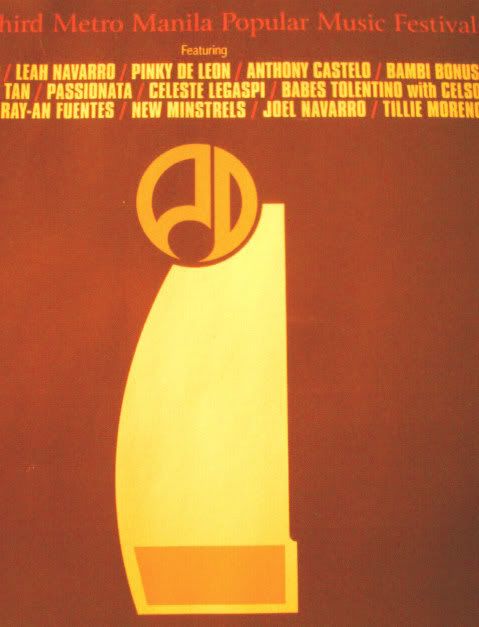 3rd metro manila popular music festival (metro pop 1980)
4th metro manila popular music festival (metro pop 1981)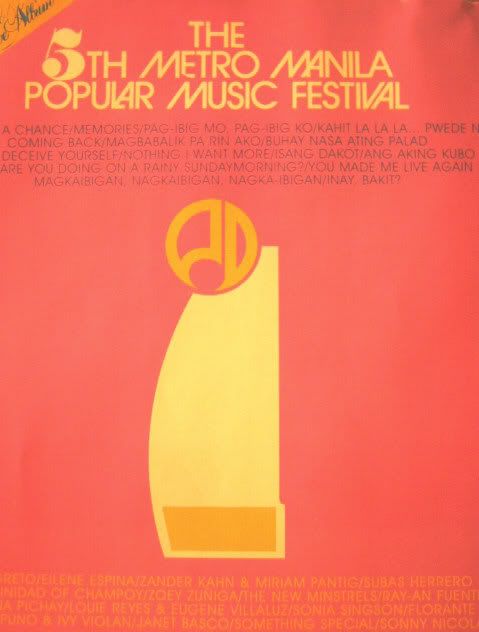 5th metro manila popular music festival (metro pop 1982)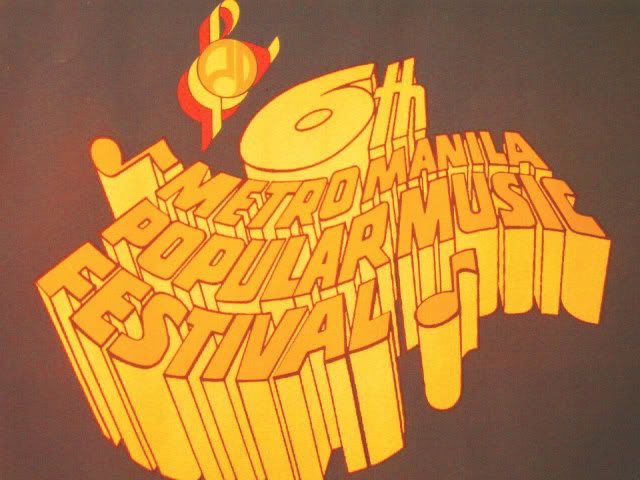 6th metro manila popular music festival (metro pop 1983)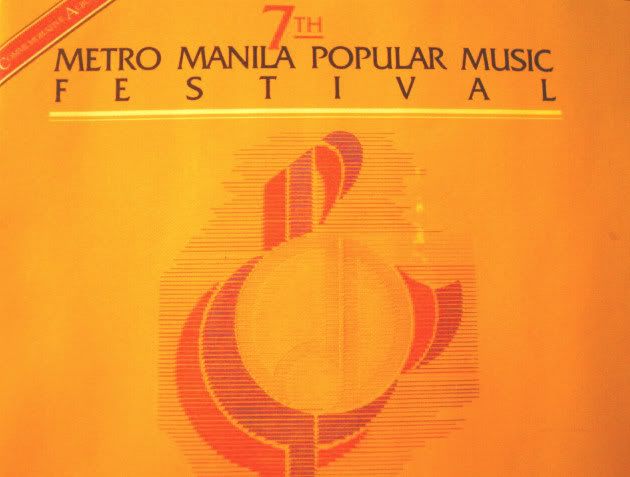 7th metro manila popular music festival (metro pop 1984)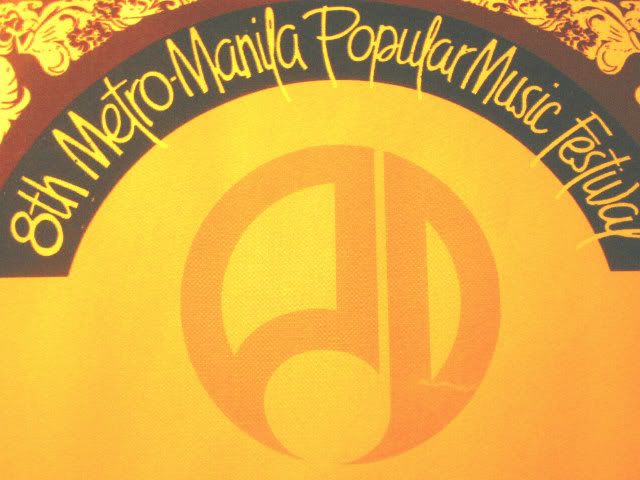 8th metro manila popular music festival (metro pop 1985)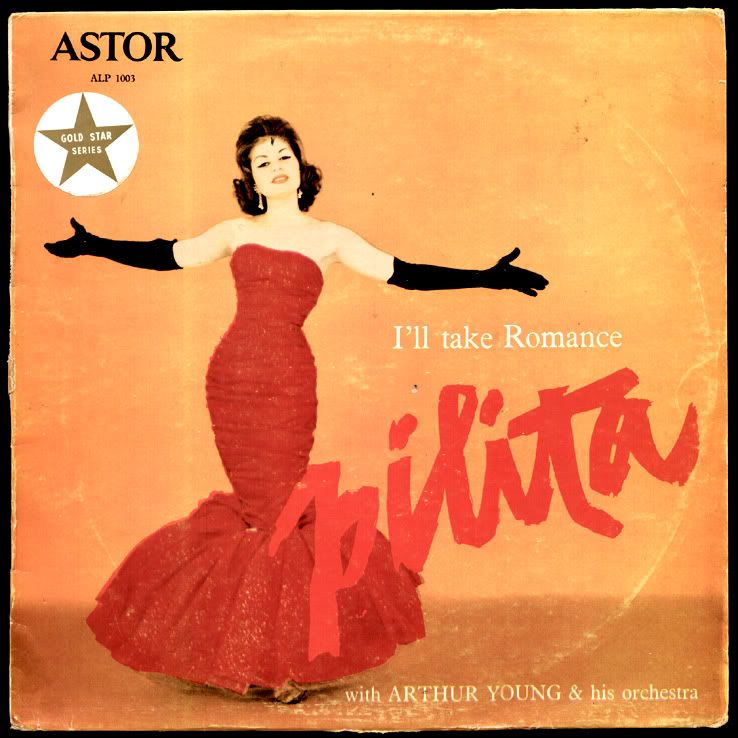 pilita's i'll take romance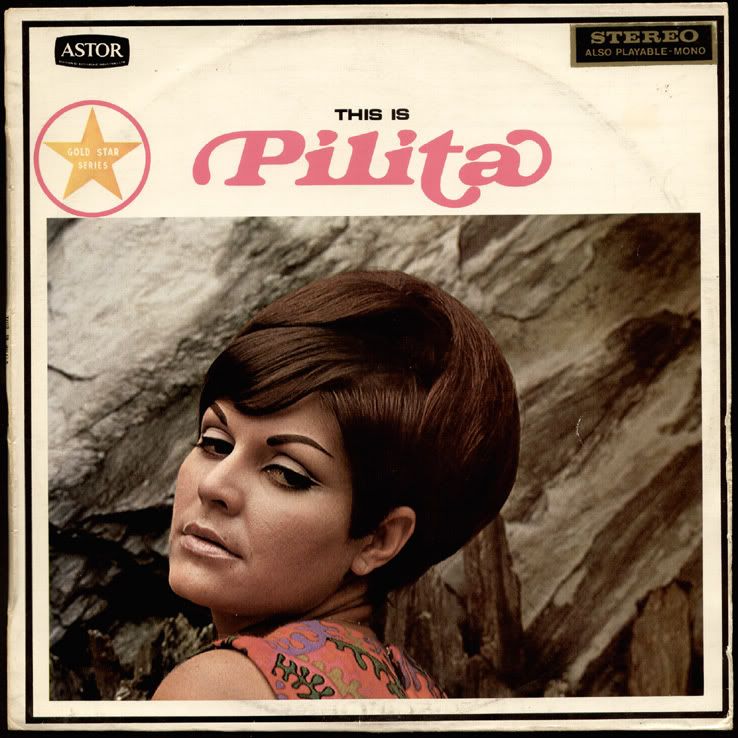 this is pilita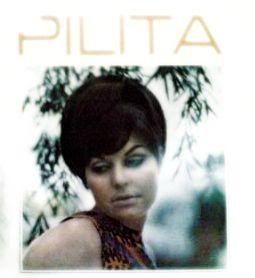 pilita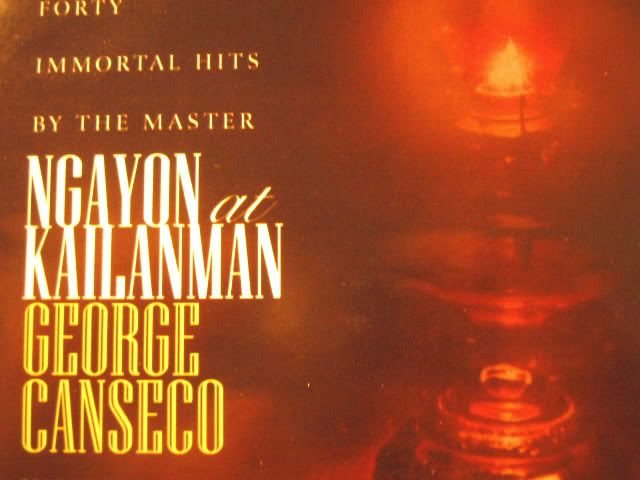 george canseco's ngayon at kailanman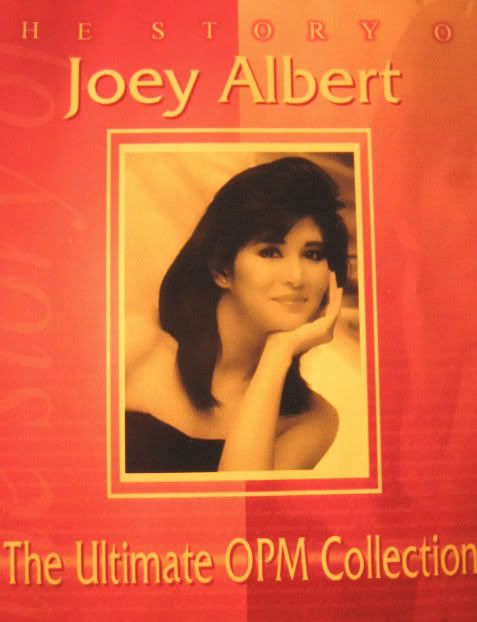 joey albert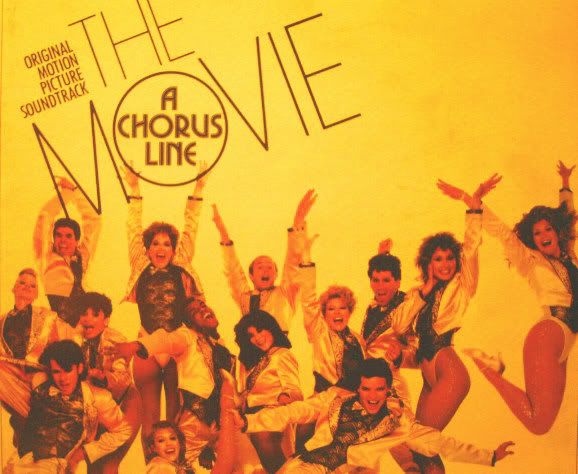 sound track of richard attenborough's film version of a chorus line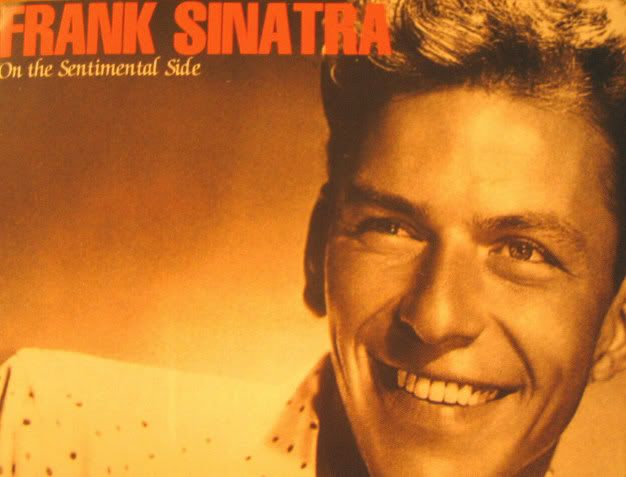 sinatra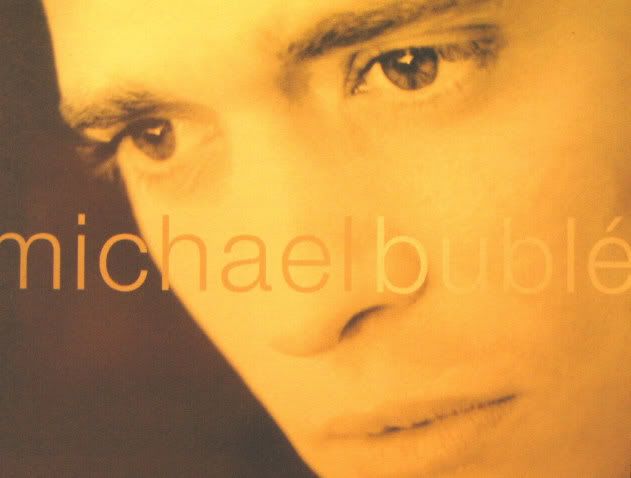 buble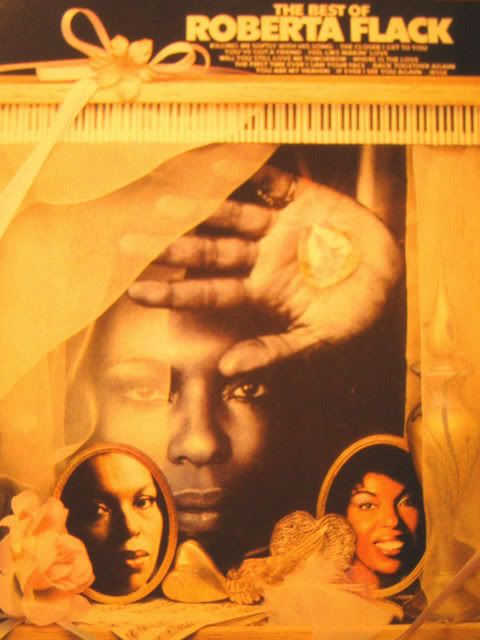 roberta flack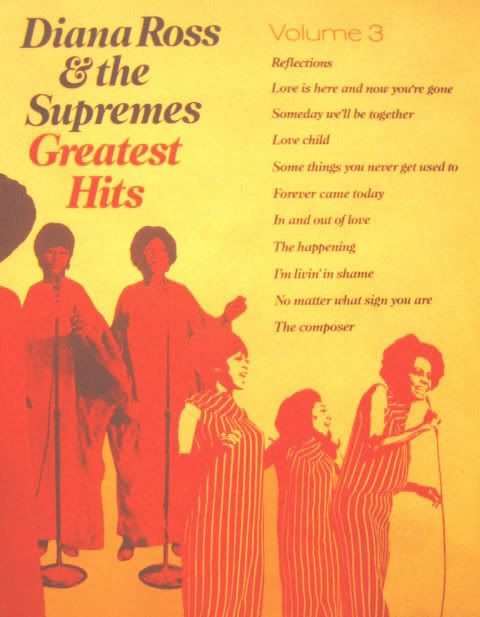 supremes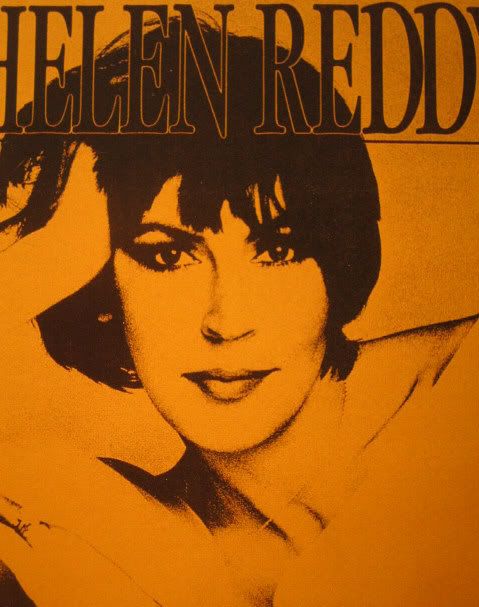 helen reddy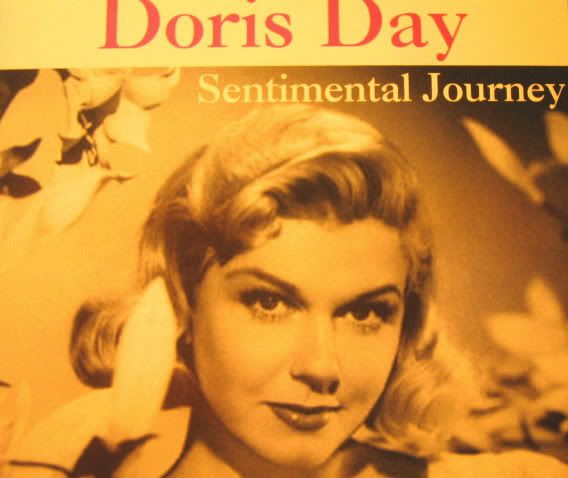 doris day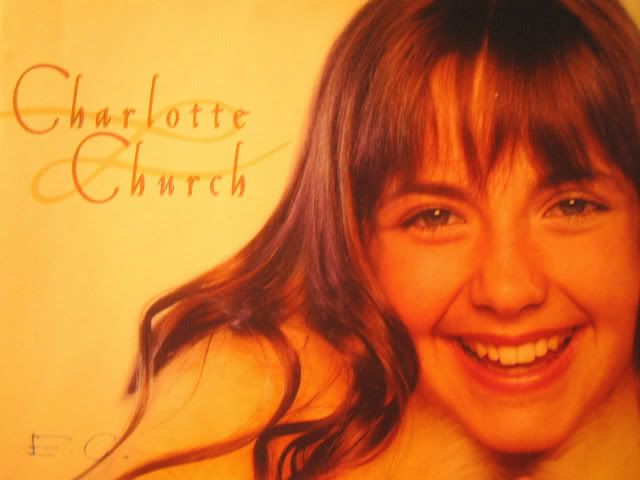 charlotte church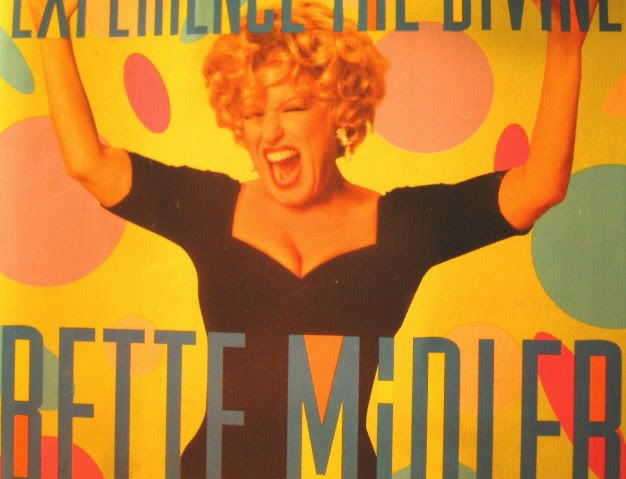 bette midler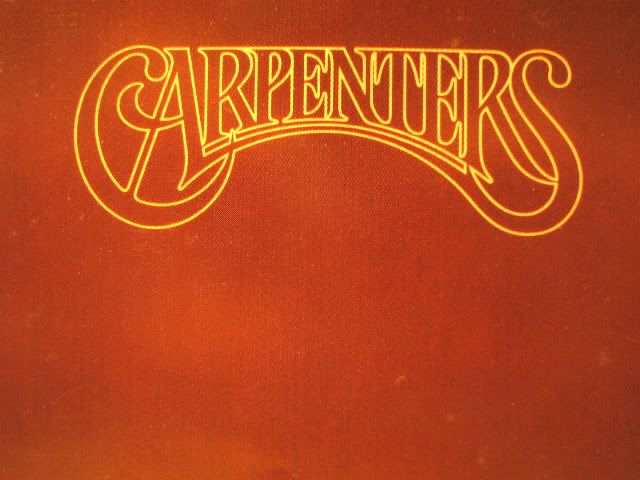 carpenters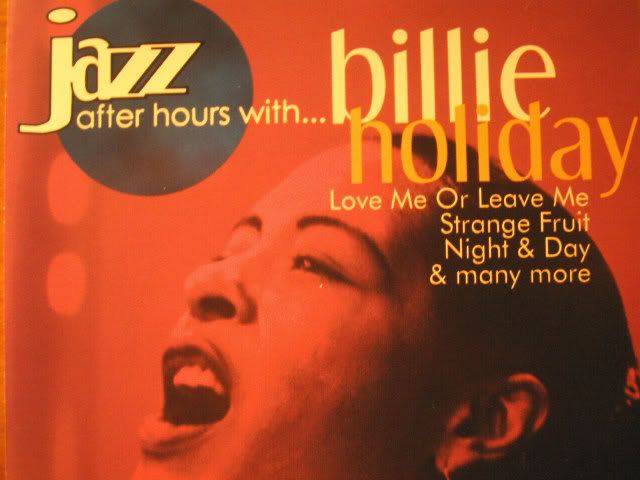 billie holiday
ella fitzgerald
kami nAPO muna (various artists)
sitti's cafe bossa