changes
weeks back, i was jolted by rumors at uni that some students will be driven out of their respective academic offices. instead, more students will be holding offices in cottages outside the research school. some academic departments have been expanding. other units have been expected to give in.
the rumors turned out to be partly true. one particular department at the research school will be receiving more students, academic visitors and full-time teaching/research staff within the next few months. since my academic division is currently occupying heaps of floor space, it has been compelled to vacate at least 10 rooms (one wing). many students and faculty members have been reassigned to offices elsewhere. a number will have to go to a bungalow near the tennis courts and a bushland.
logistically, i thought that it would be difficult for me to move elsewhere. i am now writing my dissertation. and i am wrapping up. it would be oppressive to relocate heaps of books, films and archival materials at this point. it would be tough getting to used to an entirely new environment especially because i work from 1 p.m. to 3 a.m. it took me ages to acquire this rhythm and creative peak. furthermore, it would be relatively unsafe to walk home at night. in contrast, i have been crossing the street from dorm to research school and back.

fortunately, my academic supervisor had assured me that there will be no such problems. yesterday, i felt even more relieved when the (kind-hearted) division administrator said that i will be moving to a room some nine doors away.

as soon as i got the key, i moved everything from my old office to the new one. friends dropped by to help me settle in. a friend specializing in feng shui reminded me that my table should directly face the north or the east. another one suggested that books in shelves should entirely inhabit one side of the room. everybody else thought that my pc motherboard should be placed under my desk so i can easily find more space for books, films, dvd recordings, sound files and archival documents in active use.

till the wee hours, i used up my study period unpacking and fixing up my new office. then, hours later, some aussie friends took me to lunch at caterina's--a.n.u.'s stylish yet unpretentious cafeteria behind the college of law. when i returned, other friends dropped by. one after another, they brought snacks, sweets and drinks to celebrate my moving in. i didn't realize that i've made quality friends here in canberra. they are the ones who truly count.

but i am not usually fond of parties and celebrations. i am a nerd in every sense of the word. nonetheless, i get overwhelmed with happy gestures from thoughtful friends. so there's added impetus now to joyfully write and rewrite my remaining thesis chapters.

right now, the thought of returning to u.p. excites me to no end. i am really itching to go home. i am always certain that over there, i will always be surrounded by family and friends. and there will be many students who can benefit from my academic training and professional experiences. numerous other lives may also be saved. in the end, i will be affirmed by this rootedness.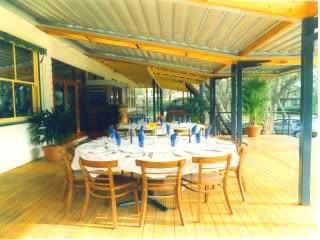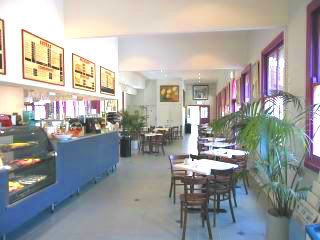 caterina's at a.n.u.