in manila for the 19th international association of historians of asia (iaha) conference
phd students at a.n.u.'s research school of pacific and asian studies (rspas) are usually required to deliver academic papers at an international conference once, and an australiawide conference once or twice. through the guidance of my academic supervisors, i was able to deliver papers at three other international conferences: the asia-pacific rim universities (apru) doctoral students conference at the university of sydney (august 2004), the australian perspectives conference at la trobe university, melbourne (november 2004) and the international conference-workshop on telling pacific lives, canberra (december 2005). during my archival and field research across southeast asia and australia (may-october 2005), i was also fortunate to deliver short presentations at the school of arts, university of western australia (august 2005); the school of anthropology, geography and environmental science, university of melbourne (september 2005); and the school of creative arts, university of melbourne (september 2005). i also delivered several academic presentations before the philippine studies group at a.n.u.'s department of political and social change also at rspas
(november 2004, march 2005, august 2006 and november 2006)
. preparing for each academic presentation had never been easy. it took ages for me to write coherently. it took guts to read each paper confidently before a learned audience. it took a lot of quick thinking just to be able to answer questions at the end of each presentation. quite often, the jittery feeling wouldn't go away easily.
two weeks ago, i was home for about seven days. i had to deliver another academic presentation. i was very fortunate to receive an international conference air fare grant from my division at a.n.u. rspas to read a paper on pioneering southeast asian writers in australia during the 19th international association of historians of asia (iaha) conference in manila. i couldn't stay longer because i am writing my dissertation.
because the conference venue was at the intercon in makati, i didn't have enough time to see most of my family members and friends. the conference schedule was very tight. i only had a day to see my doctors, the dentist and a few friends. for several days, i was attending every conference session. i had to spend the other days attending to the needs of some of the international delegates. some of this year's international delegates turned out to be my mentors, friends, or friends of friends during my years as a student at tokyo and cambridge. i couldn't possibly leave these delegates alone. the conference was one of the few opportunities for local academics to show other nationals that filipinos do have a good side. so i tried to be a hands-on local delegate throughout the conference.


the first iaha conference was actually held in manila on 25-30 november 1960. succeeding editions of the iaha conference were organized by academics from taipei (1962), hong kong (1964), kuala lumpur (1968), manila (1971), yogayakarta (1974), bangkok (1977), kuala lumpur (1980), manila (1983), singapore (1986), colombo (1988), hong kong (1991), tokyo (1994), bangkok (1996), jakarta (1998), kota kinabalu (2000), dhaka (2002) and taipei (2004). incidentally, new delhi will be hosting the 20th iaha conference in 2006.
according to the pssc, iaha has proven to be the cutting edge of historical scholarship in asia. in more recent conferences, papers have focused on such timely and relevant topics as migration, technology, globalization, inter-religious dialogue, and new historical paradigms. participants have ranged from the established experts in their fields to up and coming young scholars. participants have included historians as well as scholars from other disciplines. the aspirations and ideals of the founding fathers of the first iaha have thus borne fruit in this dynamic and learned gathering of historians and scholars of asia. the 19th iaha conference last 21-24 november 2006 continued the tradition of erudition and break new ground in the study of asian culture and history.
i remember reading a paper at the 13th iaha conference (1994) when i was studying comparative literature and culture at the university of tokyo. the conference was organized then by the jesuit-run sophia university. it feels good to return to iaha after twelve years. most importantly, pssc organized the conference so well. quite possibly, the 19th iaha conference was the best international academic conference organized by filipinos in recent years. i was extremely elated over the management and staff of the pssc--professors filomeno v.aguilar jr. and cynthia rose bautista, virginia miralao, luisa fernan, joanne agbisit and the other members of the conference organizing committee. we need replications of these guys to keep the country going. the 19th iaha conference was so successful because the filipinos who worked behind it were extraordinary.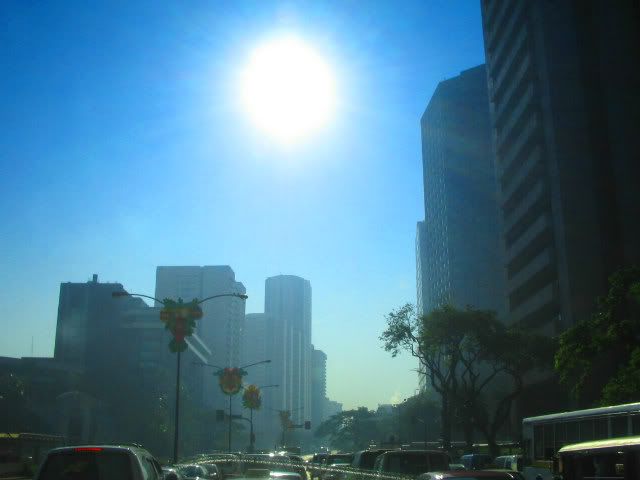 sunrise in makati


turning left from glorietta 4 towards the intercon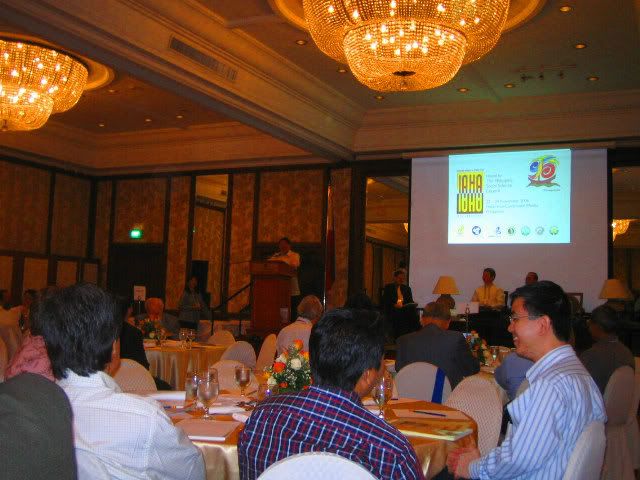 national commission on culture and the arts chair ambeth ocampo delivers his opening remarks at the grand ballroom of hotel intercontinental manila; seated onstage were: dr. filomeno agular jr. (19th iaha conference president, pssc chair and professor of history at the ateneo de manila university) and dr. takashi shiraishi (professor and vice president of japan's national graduate institute for public studies in tokyo)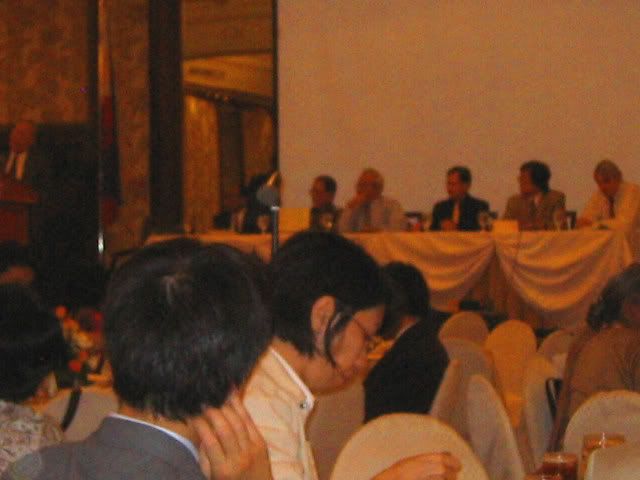 roundtable discussion on iaha's historical trajectories (l-r): wang gungwu (speaking); k.m. mohsin, yoneo ishii, taufik abdullah, filomeno aguilar jr., hsin-huang michael hsiao and anthony reid (seated, listening)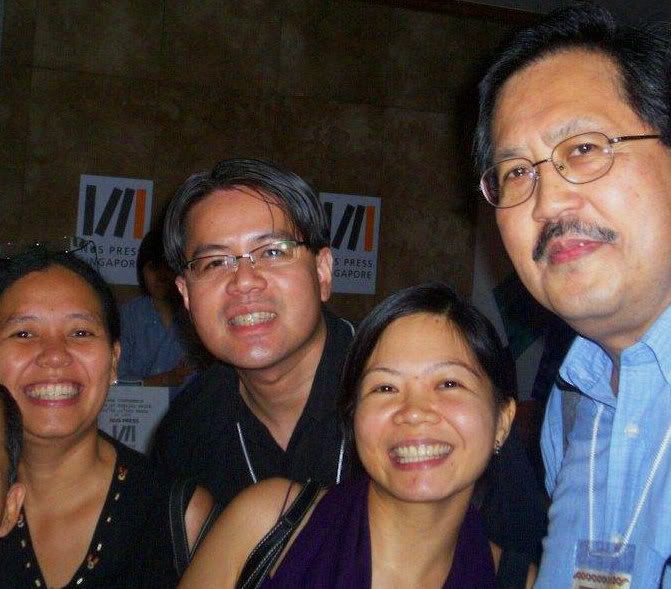 national university of singapore was represented by several filipino academics: phd scholars trina pineda tinio (of the ateneo), merce planta (of u.p. diliman) and nikki briones (of de la salle--she took this photo); and professor rey ileto
19th iaha conference president and pssc chair filomeno v. aguilar jr.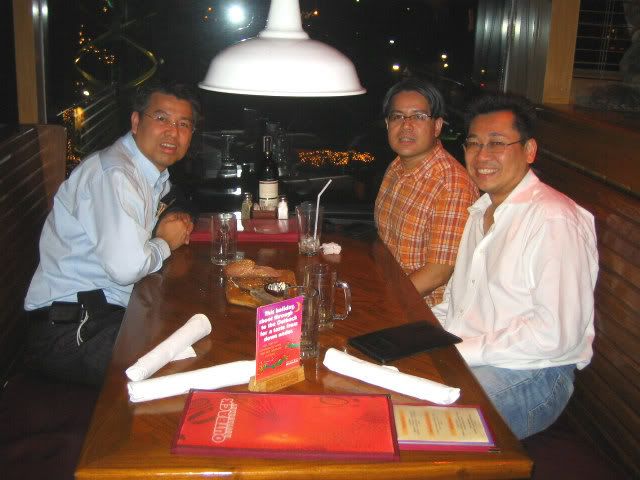 with fellow monbusho (japan ministry of education) alumni scholars kitti prasirtsuk (professor of political science, thammasat university in bangkok, thailand) and peng er lam (senior research fellow at the east asian institute, national university of singapore)
hotel intercontinental, venue of the 19th iaha conference in manila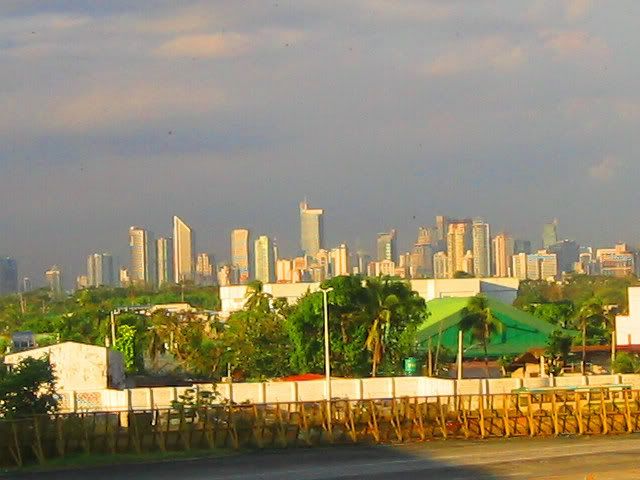 makati skyline from the departure lounge, ninoy aquino international airport (manila)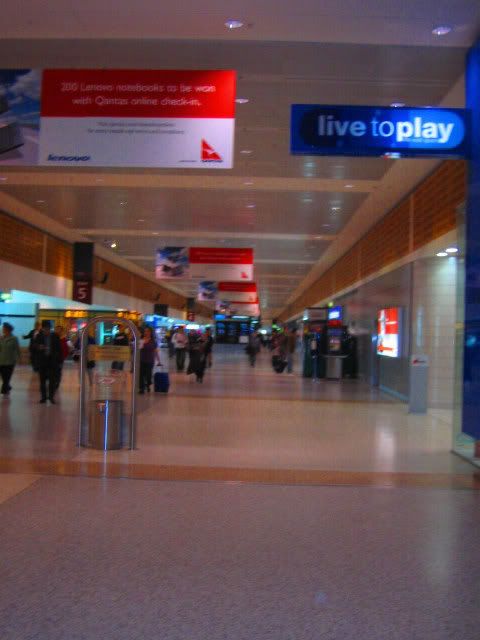 kingsford smith international airport (sydney)


canberra airport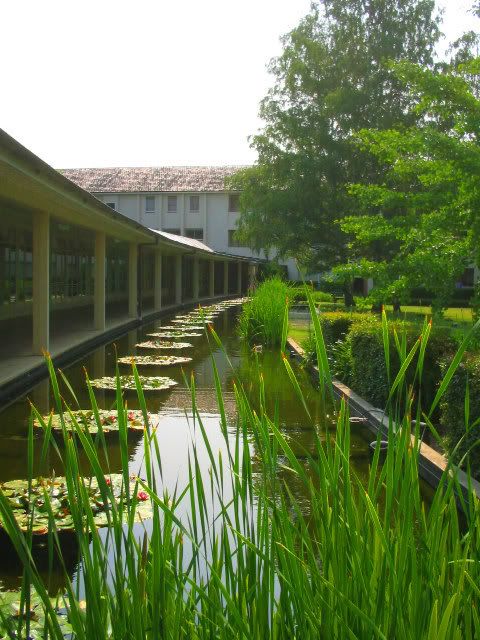 university house, australian national university


Labels: international association of historians of asia, manila, philippine social science council