sampaloc and pageantry
during the late 1960s to the 1970s, people in sampaloc were generally obsessed with billiards, boxing, basketball and beauty pageants. during fiestas and summer breaks, the streets in our area were inaccessible to vehicular traffic to give way to these special events. more incredibly, these events became perfect opportunities for coaches, talent scouts and managers to shape stars of every skill and magnitude for the big time.
for instance, many national collegiate athletic association (ncaa), university athletics association of the philippines (uaap) and philippine basketball association (pba) players began their illustrious careers as participants in inter-barangay basketball leagues all over sampaloc. throughout my grade school, high school and early college days at u.s.t., i saw the rise of bogs adornado, danny florencio, ed cordero, edmund yee, frankie natividad, bong hawkins (who eventually moved to perpetual help college in his college years), pido jarencio, bobby jose, rabbi tomacruz and ej feihl in sampaloc's gyms and city streets.
years before he became a national icon and world-class champion, efren "bata" reyes used to frequent the billiards hall at the corner of dapitan and navarra—a stone's throw away from the window of u.s.t. high school library.
many boxers, including former world boxing champion rolando navarette ("the bad boy from dadiangas"), trained rigorously for their amateur bouts in a rusty old gym along paquita, an alley off morayta and far eastern university.
but perhaps, sampaloc's biggest contribution to philippine popular culture is the proliferation of beauty connoisseurs, beauty contestants and beauty pageants in the district. sampaloc was home to many of the country's nationally and internationally acclaimed beauty queens, models, designers, hair and make-up stylists and talent managers. many talent scouts discovered potential candidates for national beauty pageants in locations around the city's schools and universities. soon, the talent scout and his/her cohorts took turns in transforming the new find. In this connection, nothing beats the story of tita beth (elizabeth sales), one of our neighbors in sampaloc and a good friend of my parents. just like my family, tita beth's immediate family members are long-time sampaloc residents.
when i was about three years old, tita beth was pushed by fashion designer danny acuna to join ferdie villar's annual miss republic of the philippines (miss r.p.) contest, a late 1960s-early 1970s local preliminary to the miss world pageant in london. tita beth was very reluctant to join the pageant because her family was very conservative. she was also an active student leader at the u.s.t. college of commerce. she wasn't really into beauty contests.
but acuna was persistent. against the wishes of many family members and friends, tita beth was groomed and trained hurriedly at acuna's atelier at the corner of governor forbes and espana. tita beth decided to give in for the sake of experience. being the well-bred woman that she is, tita beth easily made the final cut for the 1969 miss r.p. contest.
during the miss r.p. finals, tita beth bested heavy favorites like university of the philippines student vida valentina doria (1971 bb. pilipinas universe and miss photogenic at the 1971 miss universe pageant in miami beach), pacita eduarda guevara (1974 bb. pilipinas maja and maja internacional runner-up in spain) and marilou destreza (1969 mutya ng pilipinas runner-up). my tita beth, a pageant neophyte, was proclaimed runner-up to eventual winner feliza teresa nuevo miro.
after the pageant, tita beth became a celebrity of sorts in sampaloc and elsewhere. she modeled for a few designers and was invited as a sagala for countless santacruzans all over the country. despite her social commitments, tita beth completed her commerce degree at u.s.t. eventually, she married antique-born and ateneo-bred lawyer exequiel javier.
years later, tita beth's brother-in-law evelio, then governor of antique province, was assassinated. tita beth became very active in street demonstrations against widespread government oppression and neglect. atty. javier was pushed to take the place of evelio and was subsequently elected as a governor (once) and as a congressman (four times). many believed that atty. javier's impressive track record as a farmer, corporate lawyer, political leader and lawmaker was enhanced further by tita beth's commitment and dedication as an amazing wife and mother. she was always behind her family. on top of these, tita beth has a distinguished career as a banker. truly, tita beth's narrative is an amazing sampaloc success story.
it seems prodigious that there were many other beauty delegates who lived and/or studied in sampaloc. in fact, many of these women were university of santo tomas students: guia balmori (1938 miss philippines), teresita sanchez (1952 miss philippines universe), cristina pacheco (1953 miss philippines universe), bessie ocampo-buencamino (1954 miss philippines universe and miss universe semifinalist), isabel rodriguez (1956 miss philippines universe), pilar arciaga (1961 miss philippines international), cynthia ugalde (miss philippines international 1961), alice crisostomo (mutya ng pilipinas asia 1970 and miss asia runner-up), carolyn masibay (1971 mutya ng pilipinas asia and miss asia runner-up), armi barbara crespo (1972 bb. pilipinas universe and miss universe semifinalist), anette liwanag (1975 bb. pilipinas maja and maja internacional runner-up), evangeline evangelista (1976 mutya ng pilipinas tourism), maritoni judith daya (1988 bb. pilipinas tourism), jeanne therese hilario (1989 bb pilipinas maja, maja internacional runner-up, b.s. chemical engineering magna cum laude and national board exams topnotcher), gem padilla (1990 bb. pilipinas universe), jennifer pingree (1990 bb. pilipinas international), milarose javelosa (1990 bb. pilipinas tourism and medical doctor), mutya laxa (1990 bb. pilipinas runner-up, 1990 mutya ng pilipinas asia, 1992 miss asia-pacific runner-up), antoinette ballesteros (1990 mutya ng pilipinas world), gemith gemparo (1991 mutya ng pilipinas world, 1992 model of the world and commercial airline pilot), alma concepcion (1994 bb. pilipinas international and miss international finalist), gladys duenas (1994 bb. pilipinas international and miss international finalist), miriam quiambao (1999 bb. pilipinas universe, miss universe runner-up and television presenter), michelle cueva reyes (2000 bb. pilipinas runner-up, 2001 miss tourism international, 2002 miss tourism world and pediatric nurse), frances margaret arezza (2002 mutya ng pilipinas tourism), justine gabionza (2002 miss philippines-air and 2006 miss tourism queen international), jhezarie javier (2003 bb. pilipinas international and 2005 miss asean), and precious lara quigaman (2005 bb. pilipinas international and miss international).
other beauty queens from sampaloc included jennifer cortes (1978 bb. pilipinas universe), maria isabel lopez (1982 bb. pilipinas universe), corazon tierro (1984 bb. pilipinas runner-up), anthea robles (1988 bb. pilipinas international) and karen agustin (2002 bb. pilipinas universe).
fashion designers and stylists who either lived, studied or began their careers in sampaloc included danny acuna, sonia aquino, carlos burgos, alex carbonell, steve de leon, rudy diego, jun encarnacion, grace lagman, jay lozada, tanya mendoza, fernando marasigan, leslie ocampo, freddie reyes, ricky reyes, renee salud, and violet. at some point in their lives, these individuals discovered, managed and/or mentored nationally and internationally-acclaimed athletes, beauty queens, film stars and models.
these days, fewer students and graduates from reputable schools can be persuaded to join beauty pageants. these contests seemed to have lost their vitality and touch in many parts of the country. beauty pageants are no longer regarded highly because many people maintain that these contests commodify women. pundits declare that beauty pageants served their purpose from the 1900s (when pre-world war two carnival queens were selected annually) to the 1960s and the early 1970s (when gemma cruz, gloria diaz, aurora pijuan and margarita moran bagged international titles). by the 1970s and the 1980s, filipino women have many other options.
but not in sampaloc. there will always be billiards, boxing, basketball and most especially, beauty connoisseurs, beauty contestants and beauty pageants in my side of the city. the persistent blurring of high and low cultures all over the district will always be difficult to explain or account for.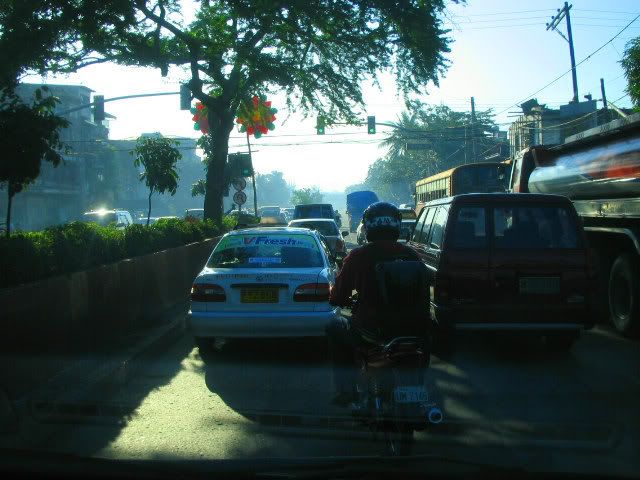 arsenio lacson (governor forbes) street


nagtahan bridge is one of the gateways to sampaloc


don quijote between espana and p. florentino


view of don quijote from tinapayan, along dapitan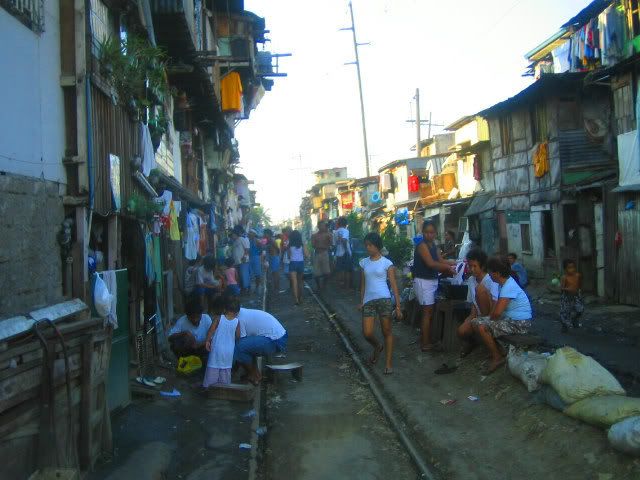 railroad behind algeciras and antipolo streets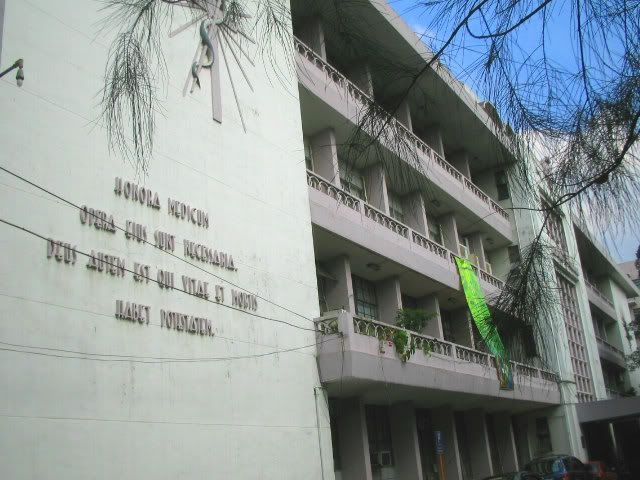 u.s.t. faculty of medicine and surgery


view of the u.s.t. grandstand and athletic field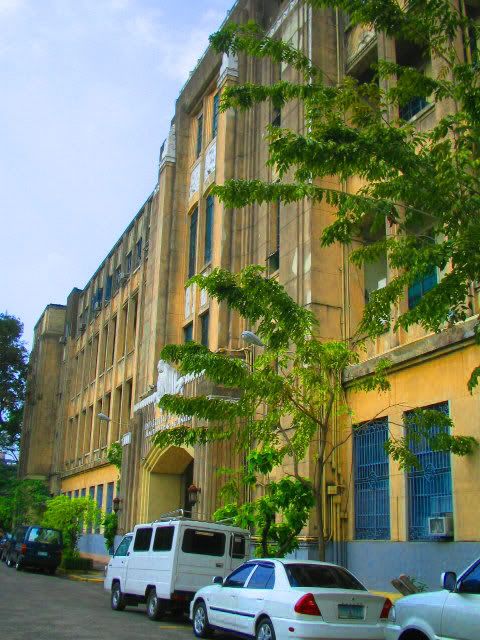 u.s.t. chapel and ecclesiastical faculties


u.s.t. main building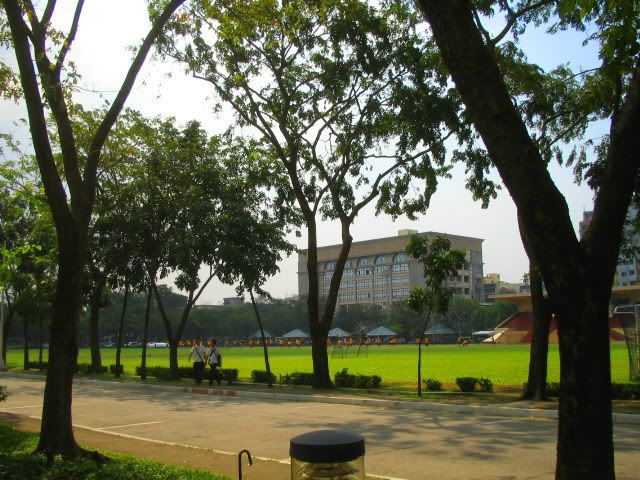 view of u.s.t. fra angelico (architecture and fine arts) building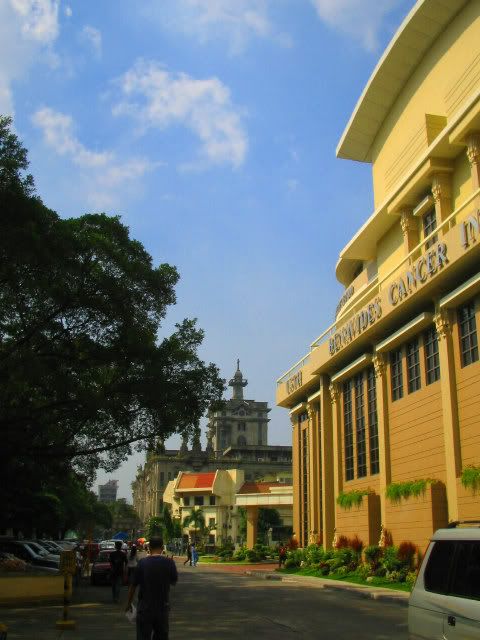 view of u.s.t. campus from the arsenio lacson (governor forbes) gate

Labels: beauty pageants, manila, old manila, sampaloc, university of santo tomas