sid gomez hildawa passed away
just got back from don bosco makati. filipino architect, poet, teacher, visual artist and university of the philippines/de la salle university alumnus sid gomez hildawa passed away due to complications arising from dengue fever and pneumonia last sunday. he was forty five. he was cremated monday morning. despite short notice, sid's friends and family members rushed to attend the first day of his wake. his urn will be brought to the cultural center of the philippines on thursday.
i didn't get to see him often because i was in australia for three years. but we were like siblings. we texted and sent emails frequently. late last year, we sat as external examiners for several thesis proposals at the school of design and arts (sda), de la salle college of st. benilde. we talked about personal updates, writing projects and common friends. though we bumped into each other several times last year, that was the only time we had a long talk together.
im going to miss sid. may he rest in peace.
VISUAL ARTIST, architect, writer, and poet Sid Gomez Hildawa, 45, passed away on Sunday, March 30, from a virus that led to multiple organ failure. Unconfirmed reports said he succumbed to typhoid and dengue fever.
Mr. Hildawa was the director of the visual, literary, and media arts department of the Cultural Center of the Philippines (CCP).
He was recognized twice by The Don Carlos Palanca Memorial Awards first for his full-length Filipino play Macho Motel in 1997, and for Building a House and Other Poems in 2006. He was also a two-time recipient of the Philippine Free Press Literary Award for poetry; author of Regarding Space, published in 2005 by the National Commission for Culture and the Arts under the "Ubod" First Author Series; and a featured artist in several one-man exhibits.
He was a recipient of the CCP Thirteen Artists Award, a British Council fellow for art and architecture, and a poetry fellow at the University of the Philippines' National Writers' Workshop and Iligan National Writers' Workshop.
Mr. Hildawa's remains were cremated yesterday, and mourners may pay their respects at the Don Bosco Chapel along Arnaiz Ave. (formerly Pasay Road).
- BusinessWorld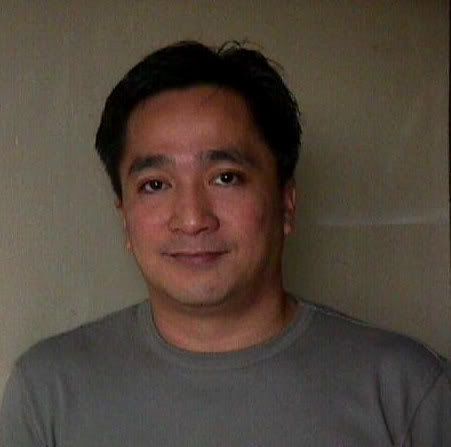 filipino architect, poet, teacher, visual artist and university of the philippines/de la salle university alumnus sid gomez hildawa

Labels: sid gomez hildawa