kubrador wins at cinemanila, rome; gina pareno is best actress in brussels and amiens
jeffrey jeturian's kubrador bagged the lino brocka award (best picture prize, world cinema competition) at the 8th cinemanila international film festival. it also received a special jury prize for best picture from the 7th asiatica filmmediale in rome, italy. kubrador has been accepted for exhibition and/or competition by at least thirty six (36) film festivals worldwide.

janus victoria, one of my many outstanding students at u.p., received cinemanila's best short film award for hopia express.
meanwhile, in less than a week, kubrador lead actress gina pareno has tucked in two more best actress awards: one from brussels international film festival of independent film and another from amiens international film festival.

the other winners in brussels are: best film, cheng wen-tang's "blue cha cha" (taiwan); jury prize, zézé gamboa's "the hero"(angola); best actor, oumar makena diop, "the hero"; best director, fariborz kamkari's "the forbidden chapter" (iran); best screenplay and best cinematographer, girish kasaravalli's "hasina" (india).

the roster of winners in amiens are: best film, "10 canoes" (australia); special jury prize, "dreams of dust" (burkina faso/canada/france); best actor, damian alcazar, "a wonderful world" (mexico); and the city of amiens award, "a wonderful world."
other winners in the rome's asiatica filmmediale are "mainline" (directed by rakhshan bani etermad, iran), best film; "the island of rebirth" (directed by rustem abdrashev, kazakhstan), audience award. in the best documentary division, the winners are: "buddha's lost children" (best documentary) from the netherlands, directed by mark merkek; "total denial" (special mention), from italy, directed by maurizio morriello and "indonesian cinema", from bulgaria, directed by milena kaneva.
so far, kubrador has garnered eight (8) international prizes: two fiprescis, two best picture awards (one from new delhi and another from cinemanila), three best actress awards (new delhi, brussels, amiens) and one special jury prize (rome).
mabuhay!, indeed.
****

CINEMANILA 2006 List of Winners
November 11, 6 p.m., Malacañang Palace Ceremonial Hall

GRAND PRIZE LINO BROCKA AWARD (International Competition):

KUBRADOR by Jeffrey Jeturian (Philippines)

SPECIAL JURY PRIZE (International Competition):
EVERLASTING REGRET by Stanley Kwan (Hong Kong)

BEST ACTRESS (International Competition):
Lee Young-ae (SYMPATHY FOR LADY VENGEANCE, South Korea)

BEST ACTOR (International Competition):
Alexei Chadov (9TH COMPANY, Russia/Ukraine/Finland)

ISHMAEL BERNAL AWARD FOR YOUNG CINEMA:
Jobin Ballesteros (BALLAD OF MIMIONG'S MINION)

BEST SHORT FILM
HOPIA EXPRESS by Janus Victoria

BEST DOCUMENTARY
PAPER DOLLS by Tomer Heymann (Israel)

DIGITAL LOKAL GRAND PRIZE:
MANORO by Brillante Mendoza

DIGITAL LOKAL JURY PRIZE:
SQUATTERPUNK by Khavn Dela Cruz

BEST DIRECTOR (Digital Lokal):
Brillante Mendoza (MANORO)

BEST ACTRESS (Digital Lokal):
Maricel Soriano (NUMBALIKDIWA)

BEST ACTOR (Digital Lokal):
Archie Adamos (RAKET NI NANAY)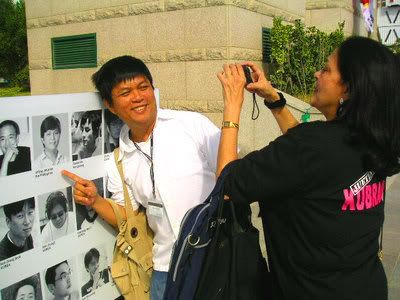 jeffrey jeturian and gina pareno at pusan film festival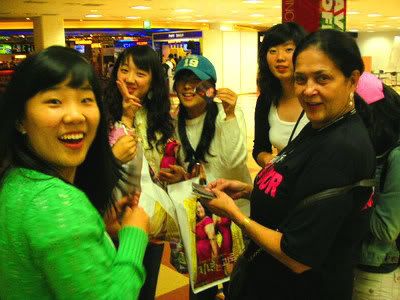 gina pareno signs autograph for korean fans in busan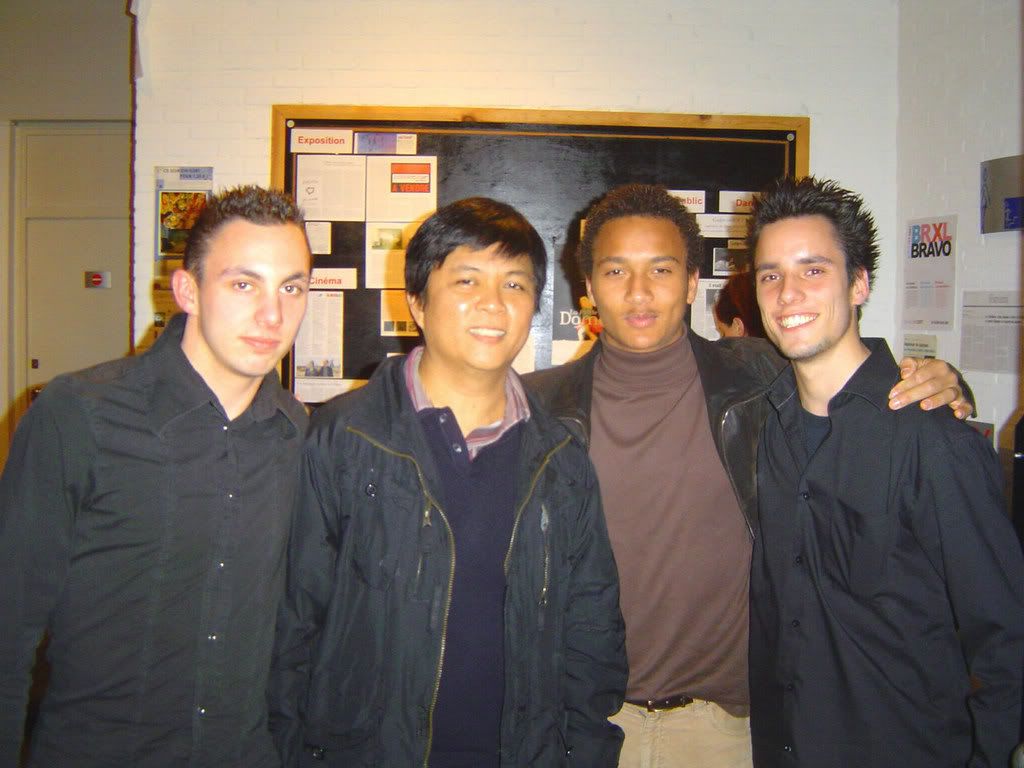 jeffrey jeturian with fans in brussels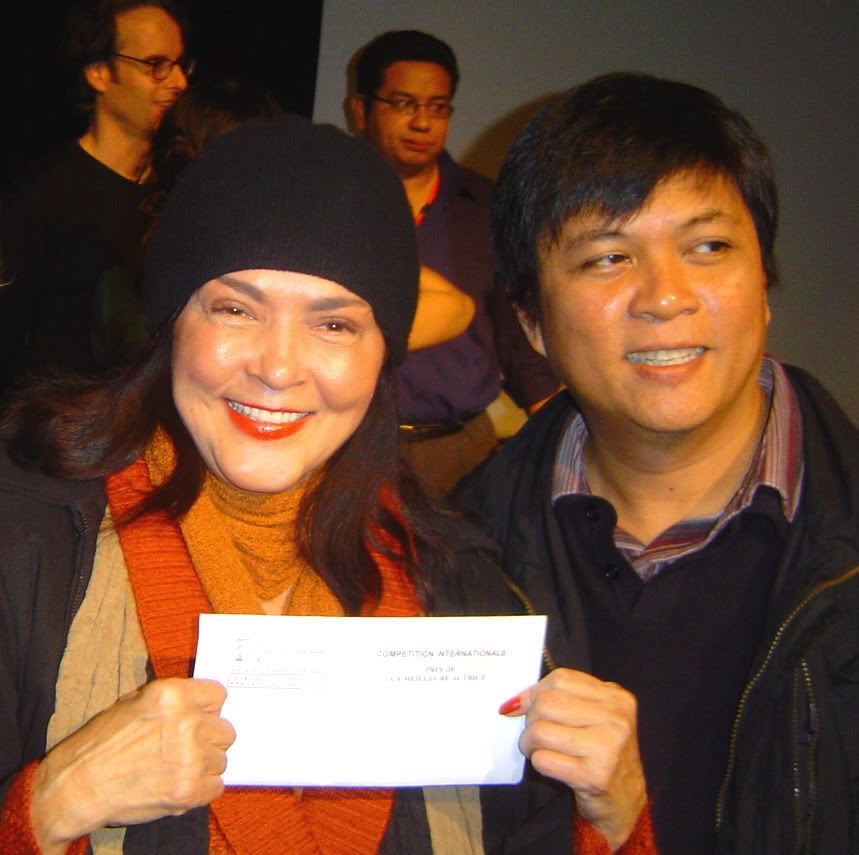 gina pareno (with jeffrey jeturian) after receiving her cash prize as best actress in brussels


jeffrey jeturian and gina pareno with the latter's best actress trophy at amiens

****


kubrador countdown
* 42 international film festivals
* 9 international awards and citations
2006

1. moscow (competition - won the FIPRESCI -- international critics jury prize)
2. new delhi (competition - won best film, best actress and the FIPRESCI -- international critics jury prize -- the first time for a film to win 2 FIPRESCIs)
3. toronto
4. antalya, turkey
5. mumbai, india
6. pusan, south korea
7. vancouver
8. hawaii
9. valladolid, spain (competition - kubrador received a citation from the young critics group)
10. sao paulo, brazil
11. tokyo
12. london
13. cinemanila (competition - kubrador won the grand prize)
14. brussels (competition - gina pareno won her 2nd best actress award)
15. amiens (competition - gina pareno won her 3rd best actress award)
16. thessaloniki, greece
17. rome (competition - kubrador won the special jury prize)
18. tallin, estonia
19. bratislava, slovak republic
20. cairo, egypt
21. dubai
22. chennai/bangalore, india
23. bangkok (competition)
24. palm springs, california
25. rotterdam, netherlands
26. copenhagen, denmark (competition)
27. calgary (alberta, canada)
28. cleveland (ohio, u.s.a.)
29. belgrade, serbia/montenegro
30. melbourne
31. fribourg, switzerland
32. tromso, norway
33. goteborg, sweden
34. guadalajara, mexico
35. warsaw, poland
36. vilnius, lithuania
37. brisbane (queensland, australia)
38. barcelona (spain)
39. brugge (belgium)
Labels: gina pareno, jeffrey jeturian, kubrador, philippine cinema, philippine movies