kubrador goes to moma, new york
santosh daniel,
the global film initiative's director of films, confirmed last thursday that jeffrey jeturian's kubrador will be the opening film of the fifth annual global lens on 10 january 2008 at the museum of modern art (moma), new york.
kubrador will have a one-week engagement at the moma. the global film initiative will make appropriate airline arrangements and cover the expense of jeffrey jeturian from the philippines.


immediately after the new york premiere, kubrador will be screened in thirty cities across the united states. aside from kubrador, global lens also selected feature films from argentina, china, croatia, india, indonesia, iran, lebanon, and south africa to headline the 2008 film series.
"the films selected for global lens 2008 are beautiful, powerful stories that represent the best of cinema from around the world-they must be seen and experienced," says susan weeks coulter, board chair of the global film initiative.
for screening dates and locations, please visit:
http://www.globalfilm.org/calendar.php

the global lens 2008 films:

·

THE BET COLLECTOR (KUBRADOR), dir. Jeffrey Jeturian, Philippines, 2006


A resilient housewife's job of collecting cash bets on the local numbers-game takes a psychological toll on her in the days before All Saint's Day.

·

ALL FOR FREE (SVE DZABA), dir. Antonio Nuić, Croatia, 2006


Personal tragedy leads a young man to buy a mobile refreshment truck and embark on a darkly humorous and quixotic journey across post-war Bosnia-Herzegovina.


·

BUNNY CHOW, dir. John Barker, South Africa, 2006


Three up-and-coming comedians head out on a road trip, abandoning rules, reason and girlfriends to find music and the meaning of life in the "new" South Africa.

·

THE CUSTODIAN (EL CUSTODIO), dir. Rodrigo Moreno, Argentina, 2006


A man's threshold for the mundane is chronicled by the uneventful days of his life as a bodyguard for a high profile politician.

·

THE FISH FALL IN LOVE (MAHIHA ASHEGH MISHAVAND), dir. Ali Raffi, Iran, 2005


A group of resourceful women use food to convince a stubborn businessman to allow them to continue operating a restaurant in a building he owns.

·

KEPT & DREAMLESS (LAS MANTENIDAS SIN SUEÑOS), dir. Vera Fogwill and Martín Desalvo, Argentina, 2005


Set during Argentina's economic crisis of the nineties, a drug-addicted mother struggles to keep her life afloat with the aid of her fiercely affectionate nine year-old daughter.

·

THE KITE (LE CERF-VOLANT), dir. Randa Chahal Sabbag, Lebanon, 2003


On the eve of her marriage, a Lebanese girl realizes she is in love with the Israeli solider guarding the border checkpoint that separates her from her fiancé.

·

LET THE WIND BLOW (HAVA ANEY DEY) dir. Partho Sen Gupta, India, 2004


At the height of nuclear-tensions between India and Pakistan, a restless group of friends weigh the bitter reality of their lives against fate and the philosophy of a nation.

·

LUXURY CAR (JIANG CHENG XIA RI), dir. Wang Chao, China, 2006


A man travels to the city to visit his daughter-a karaoke bar escort-hoping to fulfill his wife's last wish of finding their missing son.

·

OPERA JAWA, dir. Garin Nugroho, Indonesia, 2006


In the lush interior of Java, a potter's wife is seduced into a tragic love triangle in this stylish adaptation of the Hindu epic, The Ramayana.



The Global Film Initiative

is a U.S.-based, 501(c)3 organization specializing in the acquisition, distribution and support of independent film from the developing world. Founded in 2002 with the mission of promoting cross-cultural understanding through cinema, each year the Initiative awards numerous grants to deserving filmmakers from emerging nations, and supports a touring film series entitled Global Lens. For more information about the Global Lens film series and The Global Film Initiative programs, please visit: http://www.globalfilm.org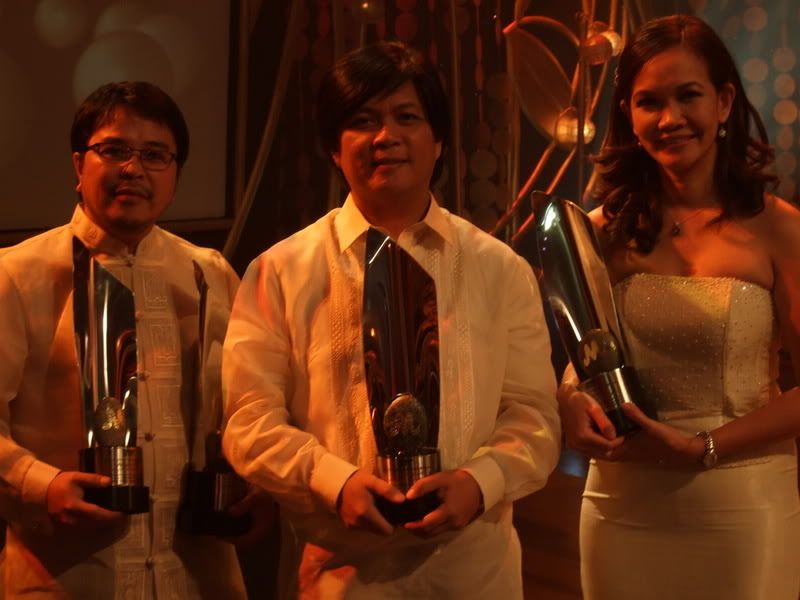 leo abaya, jeffrey jeturian and joji alonso at the 2007 gawad urian
jeffrey jeturian and gina pareno in amiens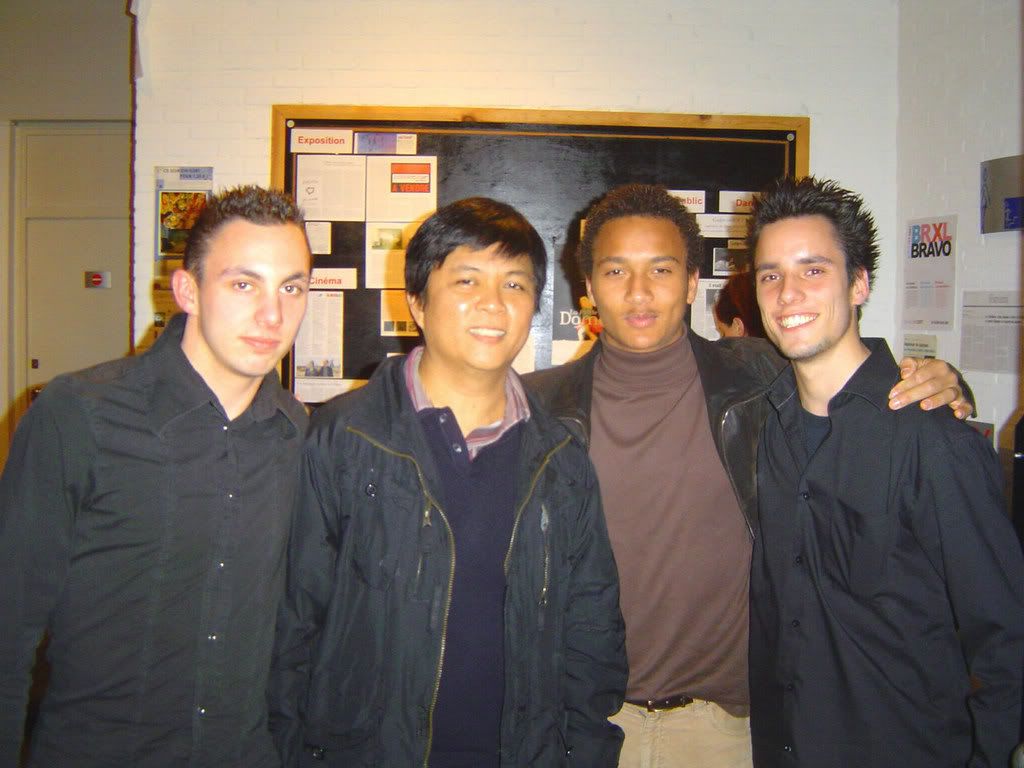 jeffrey jeturian with french and belgian fans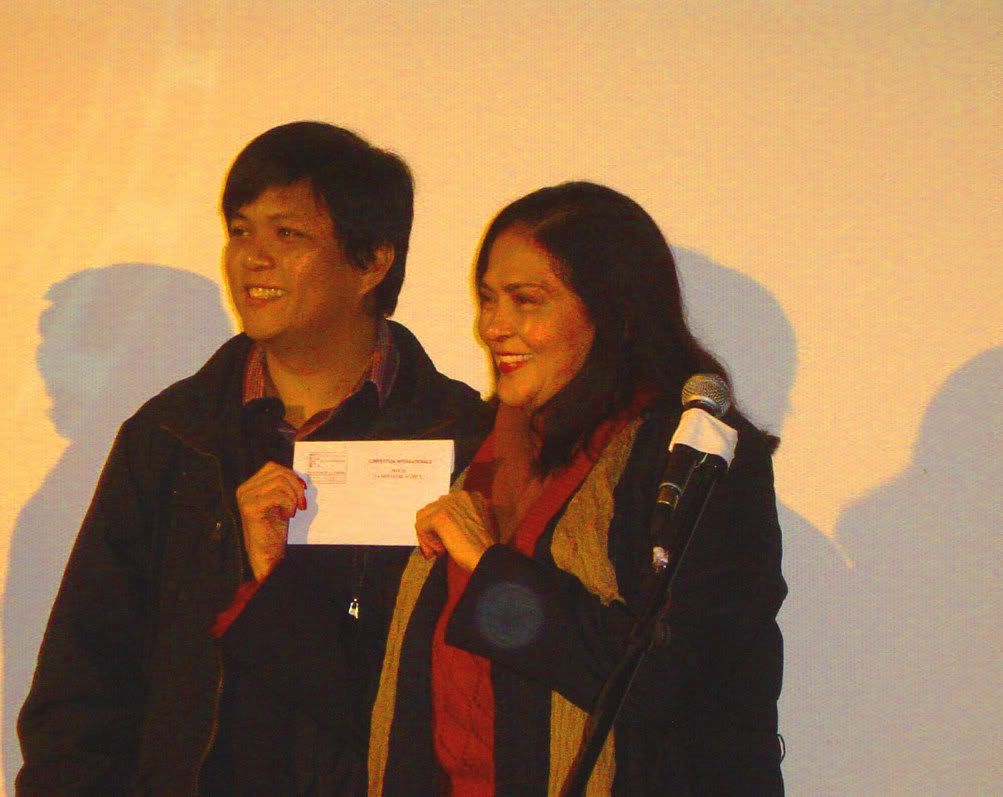 jeffrey jeturian and gina pareno in brussels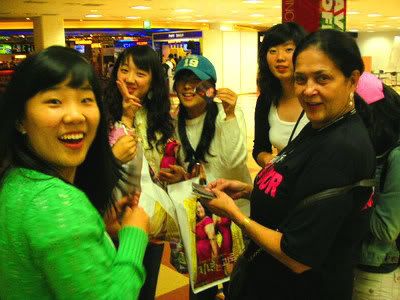 gina pareno with korean fans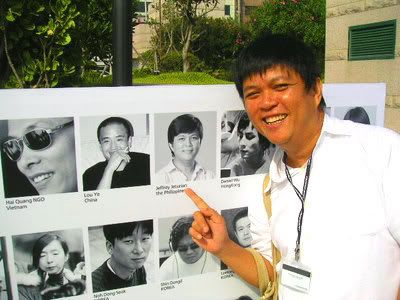 jeffrey jeturian in pusan
gina pareno accepts best acress award in new delhi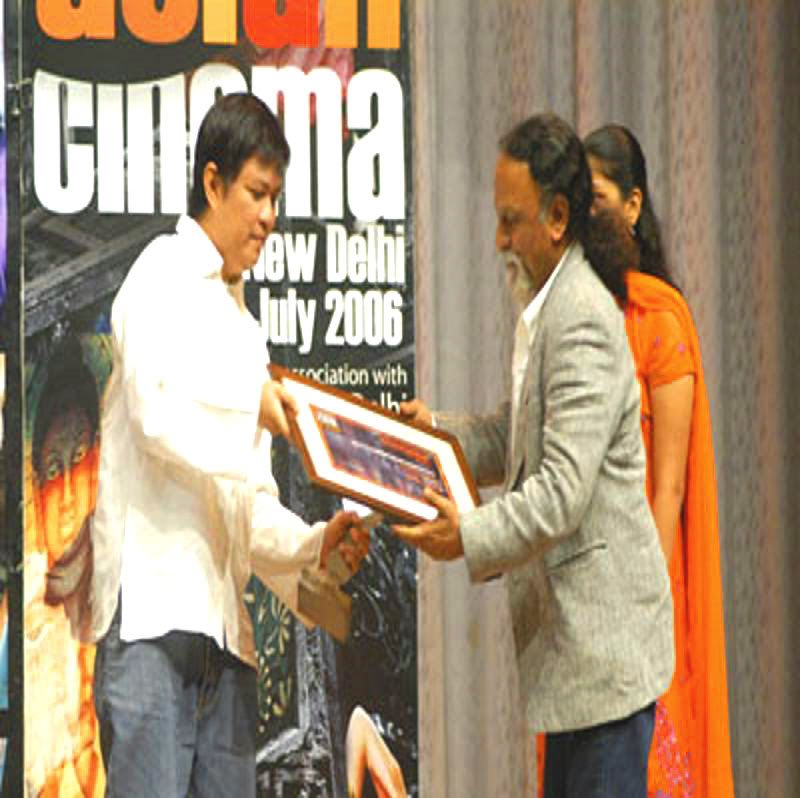 jeffrey jeturian received best film/director prize in new delhi
jeffrey jeturians receives fipresci prize in moscow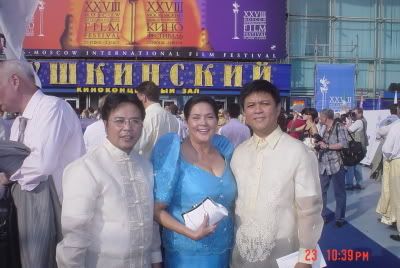 leo abaya, gina pareno and jeffrey jeturian in moscow
leo abaya, joji alonso antonio, gina pareno and jeffrey jeturian in moscow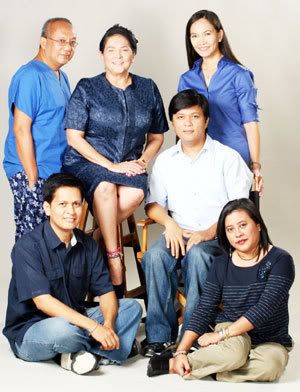 the visionaries behind kubrador
***
kubrador was accepted and screened by more than fifty international film festivals, including:
1. moscow (russia)
2. new delhi (india)
3. antalya (turkey)
4. toronto (canada)
5. mumbai (india)
6. pusan (korea)
7. vancouver (canada)
8. valladolid (spain)
9. hawaii (u.s.a.)
10. sao paolo (brazil)
11. tokyo (japan)
12. london (england)
13. brussels (belgium)
14. amiens (france)
15. thessaloniki (greece)
16. rome (italy)
17. tallinn (estonia)
18. bratislava (slovak republic)
19. cairo (egypt)
20. dubai (u.a.e.)
21. chennai (india)
22. bangalore (india)
23. bangkok (thailand)
24. palm springs (california, u.s.a.)
25. rotterdam (netherlands)
26. copenhagen (denmark)
27. pan calgary (canada)
28. cleveland (ohio, u.s.a.)
29. belgrade (serbia)
30. cinemanila (philippines)
31. melbourne (australia)
32. friebourg (switzerland)
33. tromso (norway)
34. gotenberg (sweden)
35. guadalajara (mexico)
36. warsaw (poland)
37. vilnius (lithuania)
38. brugge, belgium
39. brisbane (australia)
40. fajr (iran)
41. singapore
42. barcelona (spain)
43. madrid (spain)
44. arizona (u.s.a.)
45. seattle (washington, u.s.a.)
46. red bank (new jersey, u.s.a.)
47. kolkota (india)
48. munich (germany)
49. hong kong
50. vienna (austria)
51. dhaka (bangladesh)
52. new york (u.s.a.)
53. geneva (switzerland)

***
kubrador won many local and international prizes including
1. fipresci prize in moscow
2. best film in new delhi
3. best actress in new delhi
4. fipresci prize in new delhi
5. special jury prize in rome
6. best actress in brussels
7. best actress in amiens
8. lino brocka prize (best picture) in cinemanila
9. citation for best film in valladolid
10.netpac prize in brisbane
11. golden screen awards for best picture - drama
12. golden screen awards for best actress
13. golden screen awards for best director
14. golden screen awards for best sound
15. golden screen awards for best editing
16. golden screen awards for best screenplay
17. rated A by the philippine cinema evaluation board
18. pasado gawad sine award for best picture
19. pasado gawad sine award for best director
20. pasado gawad sine award for best screenplay
21. pasado gawad sine award bituin ng sining citation for best actress
22. gawad tanglaw for best picture
23. gawad tanglaw for best director
24. gawad tanglaw for best actress
25. gawad tanglaw for best screenplay
26. gawad tanglaw for best story
27. gawad tanglaw students' choice award
28. gawad urian for best picture
29. gawad urian for best director
30. gawad urian for best acress
31. gawad urian for best production design
32. gawad urian for best cinematography
33. cmma prize for best picture

***
Jeturian understands the pleasures of melodrama and gives The Bet Collector just enough delicious anguish to satisfy his audience. But his observational style opens up the hothouse atmosphere common to the genre. The film ranges through the streets and homes of working-class Manila, offering an up-to-the-minute portrait of life lived in the hope of one small victory. Jeturian's greatest asset here is Pareño: like Fernanda Montenegro in Central Station, she builds a deeply affecting portrait of a woman governed equally by necessary strength and overpowering emotion. She has a forceful physical presence, but remarkable delicacy and nuance of expression. Her performance is a revelation.
- Cameron Bailey, Toronto International Film Festival

Inevitably, this film outshines all the others for its mere as well as rare simplicity. As juries we do get to see various works of craftsmanship but hardly come across such a film which touches the core of everyone's heart in spite of our own cultural limitations. But, shouldn't this be the very essence of every film worth watching? Moreover, the film sincerely shows a lack of budget but the technicalities used reveals the power of digital technology. So, the following is the suggestion for the upcoming new breed of directors: try and use digital media and blow it into 35mm, which has already ushered a revolution in filmmaking. The film wins for its sincerity and, throughout the 98 minutes of projection, it swings and overlaps the reel life with the real ones. The subaltern class, with all its nuances, reigned supreme in this heart-ravaging tale. The film correctly symbolises a universal content and that makes the jury's work easier, as all of us almost unanimously agreed upon its award.
- Rwita Dutta, FIPRESCI 2006 (New Delhi)

The FIPRESCI jury in Moscow wasted little time in voting unanimously for the Filippino film The Bet Collector (Kubrador). True, its director, Jeffrey Jeturian, is not a new talent - this is his seventh feature - nor, at 47, a young one. But The Bet Collector has urgency, freshness and hidden depths; to paraphrase the poet Walt Whitman, it may not be a large film, but it contains multitudes within its rough-edged simplicity. It's also a most welcome sign of life from the Filippino cinema, from which not much has been heard on the international scene since the death of Lino Brocka fifteen years ago. In short, despite the dearth of other strong candidates for the prize, a very deserving winner.
- Sheila Johnston, FIPRESCI 2006 (Moscow)

The desperation, the repetitive quality of this life at the bottom of the totem pole of illegal organized gambling here in our country, is what the film focuses on and it's a searing indictment of the "quality of life" much of our countrymen have to endure and take for granted as their plight in life.
- Philip Cu-Unjieng, Philippine Star
15 July 2006

LOCAL viewers today go only for feel-good romantic films ("All About Love", "Moments of Love") or horror films ("White Lady", "Sukob"). That is why Director Jeffrey Jeturian's "Kubrador" is the most daring local film we've seen in years. It's not only politically brave, but also very daring on the part of producer Atty. Joji Alonso to produce a film that has very little commercial consideration....Kubrador is (Jeturian's) most thought-provoking work so far. The truth is it's really more scary than "Sukob" or any other horror film, simply because it is REAL and we shudder at the thought of how the likes of Amy and the rest of our other marginalized countrymen are trapped in a society where the rich and the powerful continue to exploit them.
- Mario Bautista, People's Journal and Malaya
6 August 2006 and 12 August 2006

DIRECTOR Jeffrey Jeturian has always been a skilled cinematic storyteller. Even his sex romps, such as "Bridal Shower" and "Bikini Open," proceed smoothly and contain biting social commentary that is worked in subtly and not pummeled into the viewer....But in "Kubrador," he has shown the maturity of his gifts. Using naturalistic camera movements and working with live sound, he gives the film a documentary feel. He brings the audience into the seamy streets and dark alleys of a slum, neither disguising nor exploiting the squalor and the poverty.
- Rina Jimenez David, Philippine Daily Inquirer
6 August 2006

Rising action is not what makes the film engaging, in fact, even riveting. It is the film's visual and aural textures that tell all in several levels, from the micro-story of a lowly slum-dweller valiantly struggling for survival, or of a bereaved family lamenting the senseless death of their recent college graduate, their only hope to lead them in their escape from a life of wretchedness, to the macro-tale of a society steep in corruption and injustice, where superstition is the people's only cling to sanity and salvation. The film is replete with subtle potshots at foibles every ordinary Filipino is familiar with.
- Joven Velasco, Philippine Star
8 August 2006

We already have a best picture for 2006. And the winner is – drum roll – Kubrador!
- Butch Francisco, Philippine Star
10 August 2006

"Kubrador" is the kind of movie you watch and get lost in. That is what makes it brilliant. You become unaware that you're watching a film—you feel like you're watching the life of Amelita. And in the end, that is what filmmakers should do. It's easy to call attention to one's self, it's effing hard to let go of your ego and realize it's not all about you.
- Pepe Diokno, Philippine Daily Inquirer
11 August 2006

In Kubrador, (Jeturian) outdoes himself.
- Atty. Billy Balbastro, Abante
11 August 2006

Kubrador is not a film of sudden miracles and instantaneous changes, but of grim realism.
-Oggs Cruz, http://oggsmoggs.blogspot.com
16 August 2006

An intelligent and insightful commentary on the realities of our society, Kubrador is a brave attempt not only in experimental cinema -- having been shot entirely with a digital camera and straying away from the standards of Philippine moviemaking -- but also in conveying hard but honest messages that need to be heard.
-Jet Damaso, BusinessWorld Weekender
18-19 August 2006

Filipino wrong-side-of-the-tracks meller "The Bet Collector" (Kubrador) collected some heavy winnings Sunday at the closing ceremony of Osian's Cinefan Festival of Asian Cinema here. Pic, which revolves around a housewife who sells tickets for a numbers racket in Manila's slums, won best film awards from both the Asian Competition and Fipresci juries at the fest's eighth edition.
- Russell Edwards, Variety (Hollywood)

Here was a work which took you walking through the streets of the city, introduced you to its people in flesh and blood, and showcased the evils of an omnipresent but banned betting game, with collectors to regulate it in underground channels....unabashed by raids, threats, capture and crackdown....(Jeturian's) film showed humour, fellow feeling, compassion, and an endearing cock-a-hoop spirit in the midst of squalor.
-Gowri Ramnarayan, Frontline: India's National Magazine
Volume 23 Issue 16, 12-25 August 2006

Far from being a very typical Filipino film, Kubrador may be easily overlooked by someone who is looking for pure entertainment. Bleak but humane, it shows three days in the life of aging bet collector Amelita (brilliantly played by Gina Pareno) who goes around her povertystricken neighborhood convincing people to entrust their hard-earned pesos to luck – jueteng, a popular numbers game first introduced by Chinese traders to colonial Manila. Although illegal on paper, everyone plays it, even policemen who detain Amelita in order to place bets a huis clos. Day after day, year after year, Amelita wanders around the maze of her shanty town, the maze of her life – not in search of happiness (she has long forgotten what it is), but in search of more numbers which remain her Ariadne's thread.
- Passport Magazine (Moscow)

Amelita, known as Amy, is the family breadwinner. While her disabled husband watches TV all day, Amy tramps the alleys of their slum neighbourhood, in all weathers, taking small cash bets on the local underground jueteng game, a lucky-numbers draw. Her good heart, and the fact that everyone knows her, makes her also an ideal alms collector; whenever someone dies, she cajoles people into contributing to the cost of the funeral. The nearly plotless film follows Amy across three typical days, evading the cops, picking up and passing on local gossip - and narrowly avoiding stray bullets. Played by the great Gina Pareño, Amy is an indelible creation: religious, superstitious, deeply fallible and given to reading everything she sees and hears about as a numerological tip. Watched over by her late son, a soldier who died young, she's a one-woman spot-sample of resilience in very adverse circumstances. Already a prize winner at festivals in Moscow and Delhi, Jeturian's powerful film both reflects and boosts a sudden creative resurgence in Filipino film culture.
-Tony Rayns, 50th London International Film Festival (18 October-2 November 2006)

Jeturian avoids offering probing philosophical or psychological formulations that might serve to buttress Amelita during her journey through a few days in her life. This leaves her clinging to her faith (she is a devout Catholic), her sanity and her obligations as powerful, though perhaps inadequate, weapons with which she defends herself against the cruel and unreasoning ways of fate...Jeturian's masterful direction and the subtle but profound depth of Pareno's performance have made "Kubrador" a favorite on the international film festival circuit this year.
-Joseph Badtke-Berkow, 19th Tokyo International Film Festival (21-29 October 2006)

The surprise from the Philippines...
-Thessaloniki International Film Festival, 17-26 November 2006

Thanks to an extraordinary performance from Pareno...the robust and multi-layered Amy takes on extraordinary life and keeps the viewer totally absorbed...Experienced Filipino director Jeffrey Jeturian has made a film that remarkably combines the intensity of a melodrama with a completely convincing realism.
-Dubai International Film Festival, 10-17 December 2006

A captivating film that is on a triumphant tour of international film festivals. A small film with a big heart. The film is carried – and this is no empty statement – by Gina Pareño. Pareño is a Mama Manila the way Anna Magnani was Mama Roma...This is the seventh film by Jeturian and so he is certainly not a debutant. Yet The Bet Collector has the freshness of a debut. After several more commercial and industrially produced films, Jeturian has now made a small film on digital video and that pays for itself with its great authenticity. Jeturian has already been described as the new Lino Brocka. That may be exaggerating, but it just goes to show how much people have been impressed by this warm and original film.
-Gertjan Zuilhof, Programmer, International FIlm Festival Rotterdam (24 January-4 February 2007)
Labels: jeffrey jeturian, kubrador, philippine cinema